2017 Remains of the Day Book
I took Mary Ann Moss' "Remains of the Day" online class many years ago to learn another technique for making books. She has an online class that is self-paced and you really can make your own book after all of the videos.
http://rod.dispatchfromla.com/
The books have a fabric cover, and random types of paper - including pages from brochures, calendars etc. I use fabric pieces for the cover (cotton and silk) that I've dyed in surface design workshops, or at home, and usually select one piece of fabric and then build the colors from there.
This is my 2017 book - closed and open to show the cover.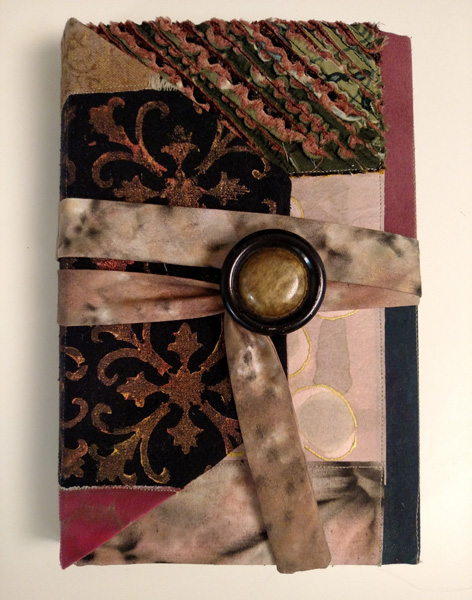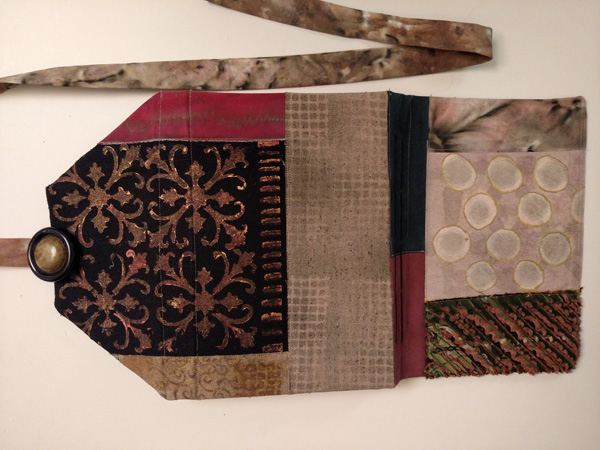 I decided to use my first book to record NYC art adventures with friends, and I'm shocked that I now have 6 finished volumes. This year I actually debated whether I wanted to continue this series, and finally decided that I love making the book, and enjoy reliving our many museum exhibits and gallery visits at the end of the year.
Here are two early pages from the 2017 book. I have photos of my friends, from the art at exhibits, and even copies of our artwork.
There are flaps on many of the pages, covering additional photos, and pockets attached to other pages to hold photos and random ephemera.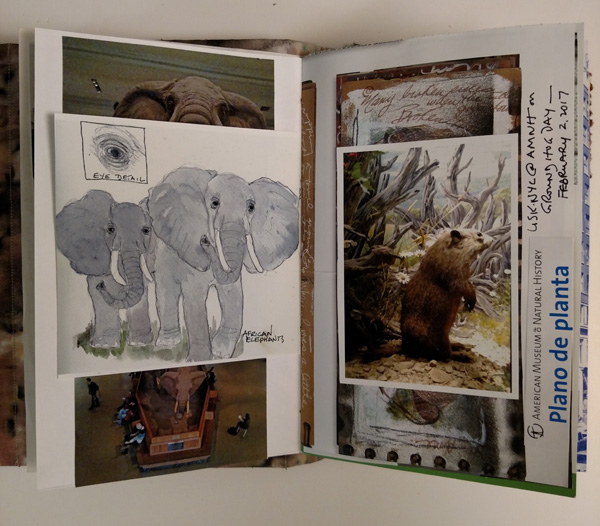 These are the 6 previous books - all full and now fat!