Scribbles From a Juilliard Concert
My friend Eunice and I attended a concert by the Juilliard Historical Presentation Students in the 2 year Masters degree program. It is held several times during the year as part of the Tuesdays at Twelve series at Holy Trinity Lutheran Church on Central Park West. At most concerts it is difficult to see the performers and their instruments well enough to draw them. These are scribbled drawings of several of the performers which were painted at home.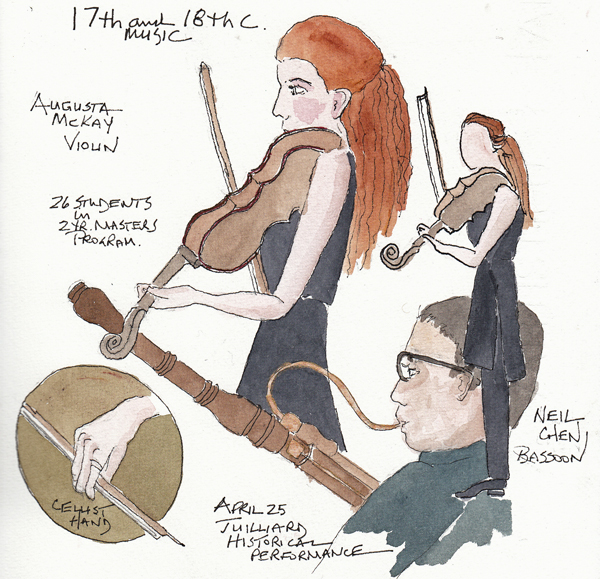 This is the drawing posted previously from the first of these concerts that I attended. The unusual instrument is a theorbo - from the lute family. I just realized that I sketched the same bassoonist at the recent concert.