A Karel Appel Elephant Sculpture
Last Wednesday (4/12) Pat and I met at Phillips for their Art on Paper auction preview, had lunch for sustenance, and then went to the Whitney Biennial for a tour led by my friend Gail. During the winter months in 2013 I used every art medium I had in the apartment and spent the months sketching elephants from online videos. I even learned how to make an Eric Carle collage from one of my paintings (see below). So I just had to sketch and paint this multiple layer wood sculpture by Karel Appel at Phillips.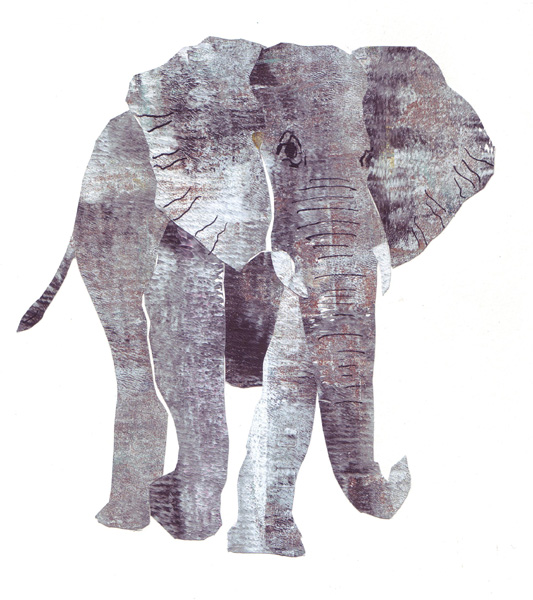 At almost 2PM on 4/13, my friend Benedicte sent me this image from the Paris Modern Art Museum, completely unaware that I saw another copy of the same sculpture 24 hours before!.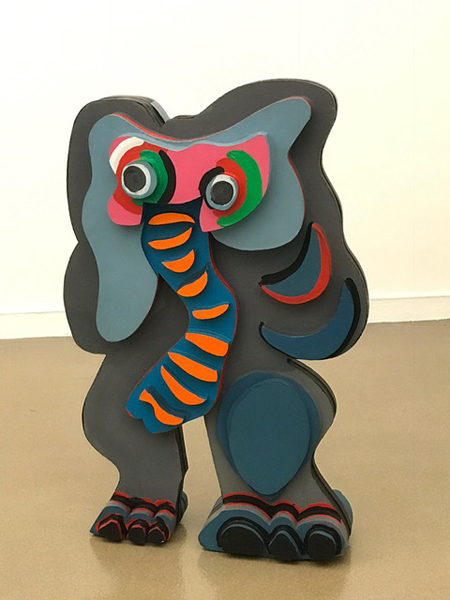 She also sent this photo of Appel's Circus, from the exhibition that she visited. During another trip to Paris she sent me a photo of a beautiful, flower-covered ballet tutu, not knowing that I photographed it when visiting Paris several months before.