Chelsea Gallery Visits May 7th
My friend Pat and I visited a few galleries in Chelsea last week, and sketched at several of them.
DAVID ZWIRNER: Alice Neel Uptown through April 22nd
Photo of Alice Neel (1900-1984) Alice Neel was primarily a portrait painter of people who lived in her neighborhoods in Spanish Harlem and the Upper Westside of Manhattan.
Her Portrait of Ron Kajiwara 1971
My Painting inspired by her "Ballet Dancer"
Romare Bearden(1911-1988) Bayou Fever and Related Works at DC MOORE GALLERY through April 29th: A large exhibit of his watercolor paintings and 21 collages he created for a dance called Bayou Fever. Many of my favorite pieces are a combination of watercolor and collage.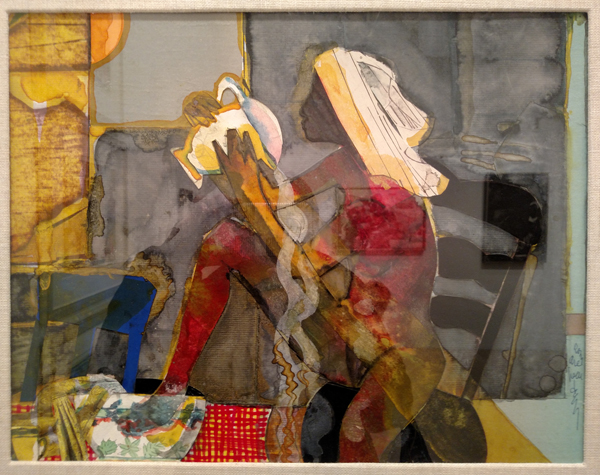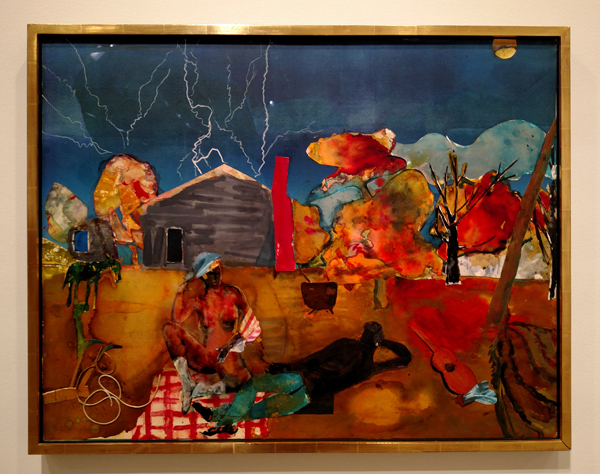 And my painting inspired by one of his collage characters from Bayou Fever
RBKitaj (1932-2007) The Exile at Home: An illustration at MARLBOROUGH CONTEMPORARY which closed this past weekend. I loved an exhibit of his work at a museum in Berlin in 2012, but didn't like these paintings as much.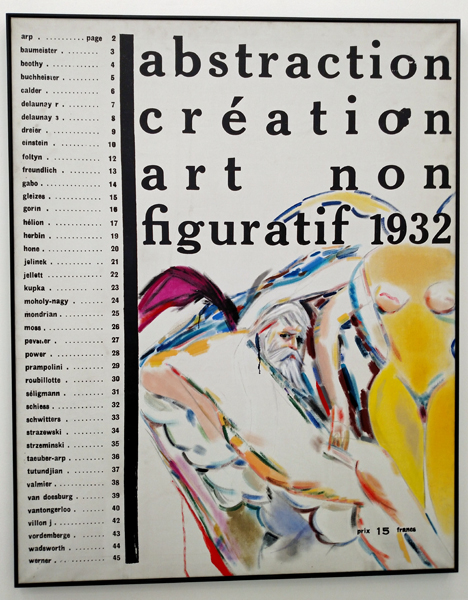 Max Ernst (1891-1976) Big Brother at PAUL KASMIN GALLERY through May 13th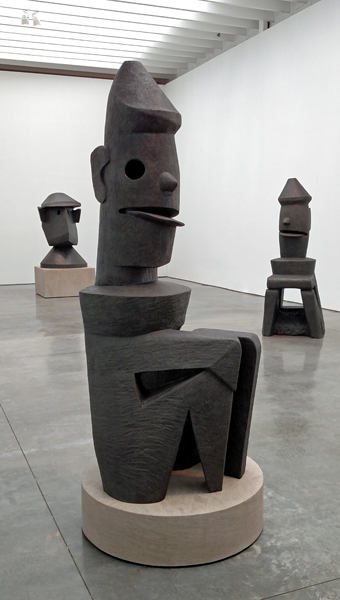 We also visited Garvey-Simon Gallery where Linda Lindroth's photography exhibit was about to close. Linda is one of my college friends, and her exhibit, Trickster in Flatland, was great inspiration for abstract compositions for both of us.