New York City Women's March
What an amazing day. I've lived in Manhattan for more that 20 years and I've never seen such a large, very happy, energized crowd - of all ages, races, and both sexes. A friend of mine made me a Pussy Hat - THANK YOU Michelle - and I felt appropriately dressed as I got off the subway and walked to our groups starting place.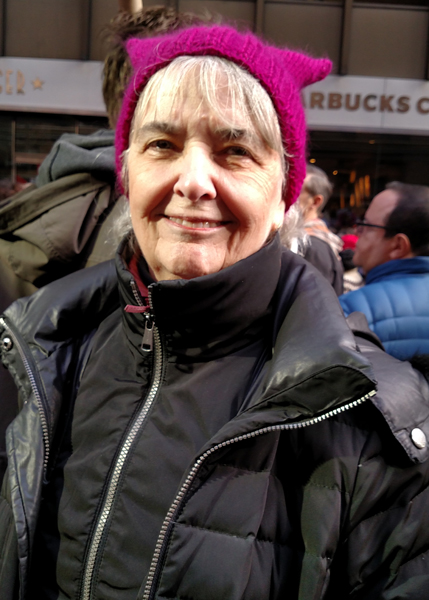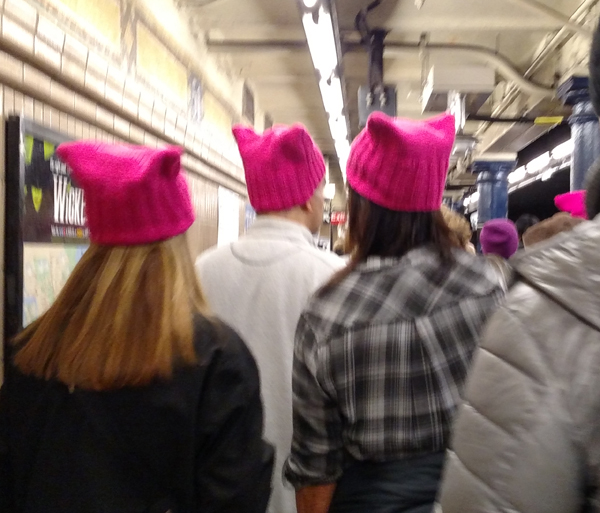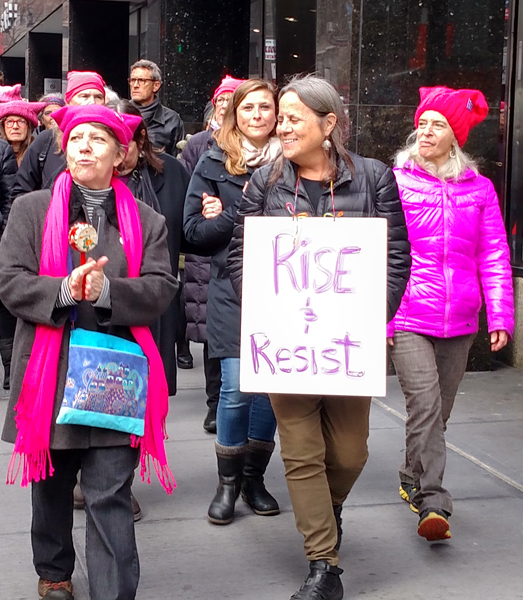 We were 4 blocks away from the start of the March when suddenly the streets were packed from sidewalk to sidewalk and extra streets had to be closed down.
Progress was very slow.
But that gave us time to read some of the very clever signs.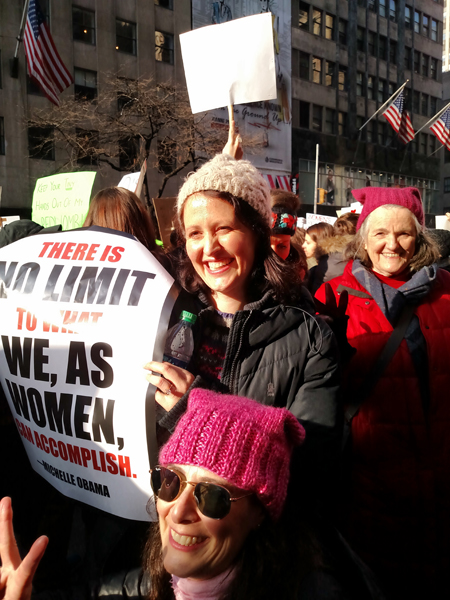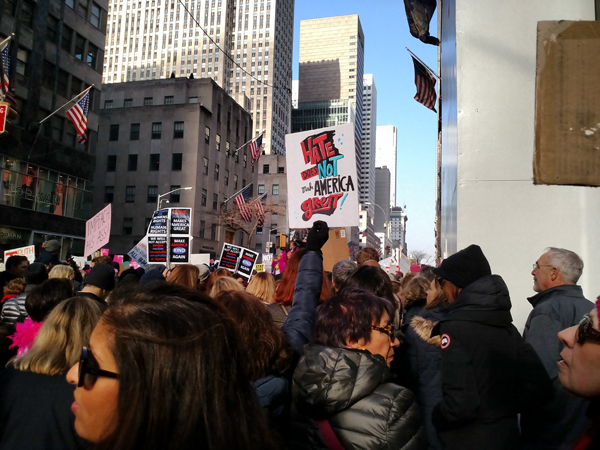 This one says "Hate does not make America Great Again."
Meanwhile my two grandchildren who live in Washington DC, and were with the big March there, had their own signs. Annabelle made herself one to stress Girl Power.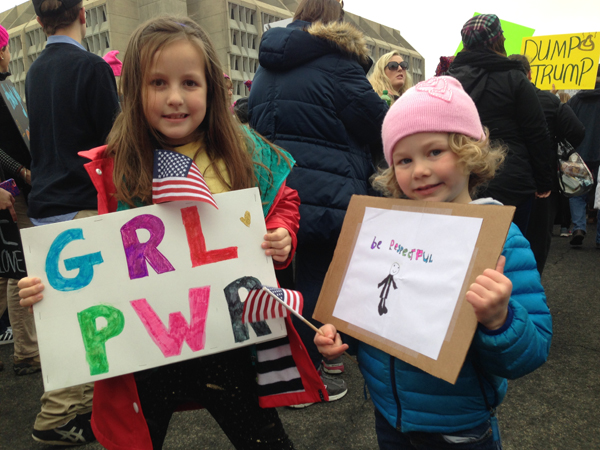 And William (Age 5) carried one made by a friend that said "Be Kind, Tell the Truth, Be Respectful. I expect at least as much from the President as I do from my 5 year old!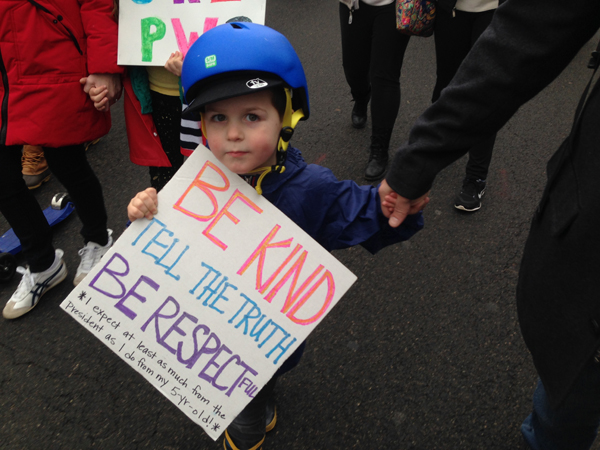 As I look at the Womens' Marches that took place around the world, I'm in awe! New York's crowd was estimated at 400, 000, LA 750,00, and DC 500,000. This power needs to now be converted into a movement that will change Republican policy. Everyone needs quaranteed human rights, women need to control their own bodies, diversity of all types needs to be respected, and this country needs affordable health care.