Master Drawing Week 2017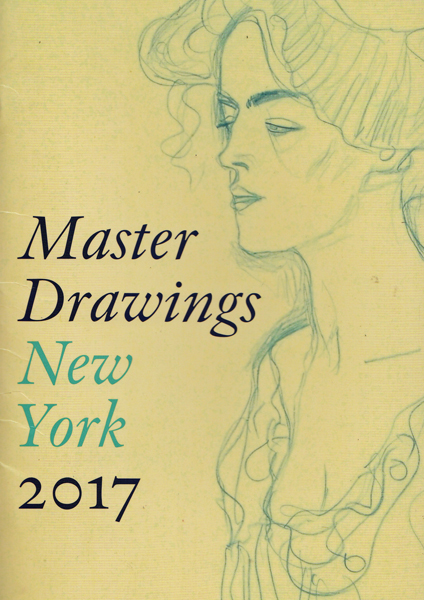 This is the book created for each annual Master Drawing week. It can be requested from the website and arrives in the mail at least a month before the event. Each gallery has an entry and there is a list of participating Galleries as well as a map on the back cover.
The variety of elevators in the Upper Eastside Townhouses is part of the fun of this annual gallery-hop. Benedicte, Pat and I took this photo in an elevator lined with mirrors.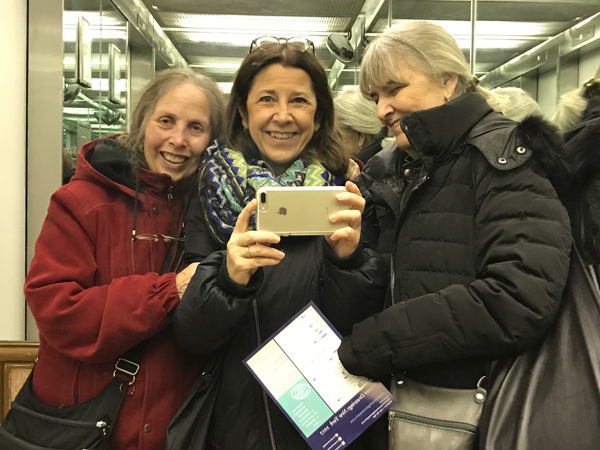 And here are a few of my favorite drawings.
Fritz Haas (1864-1930): On The Grand Canal. We are returning to Venice in May, so this may be my favorite drawing of the entire day.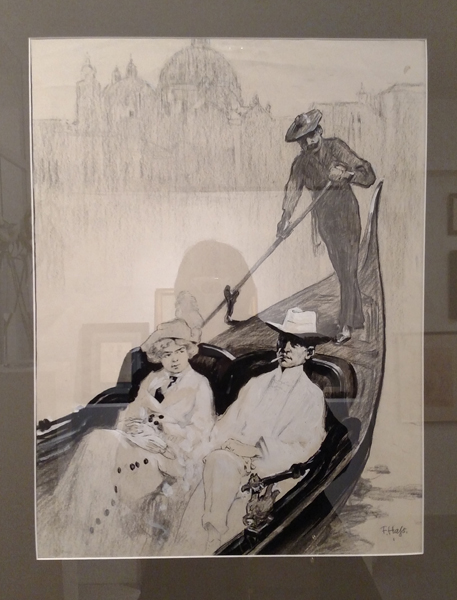 Theodore Gericault (1791-1824): Study of Arabs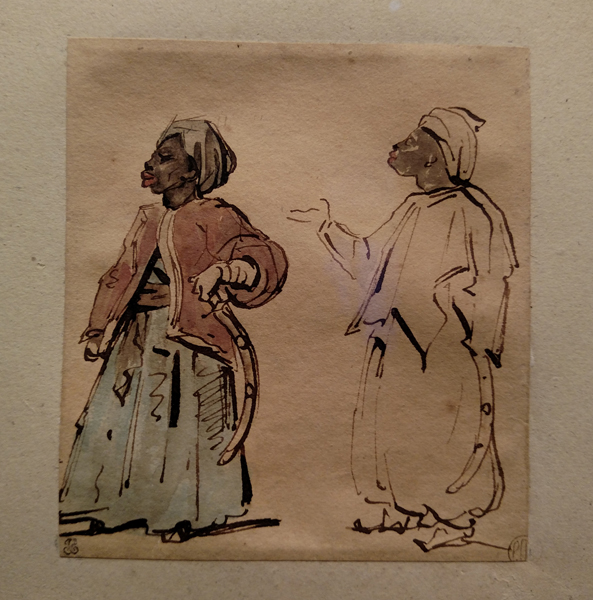 Eugene Delacroix (1798-1863): Chevalier au Cheval. I love Delacroix drawings, especially from Morocco, but this may be the most expensive drawing of the day per square inch? $4200 for a 2 X 2" drawing.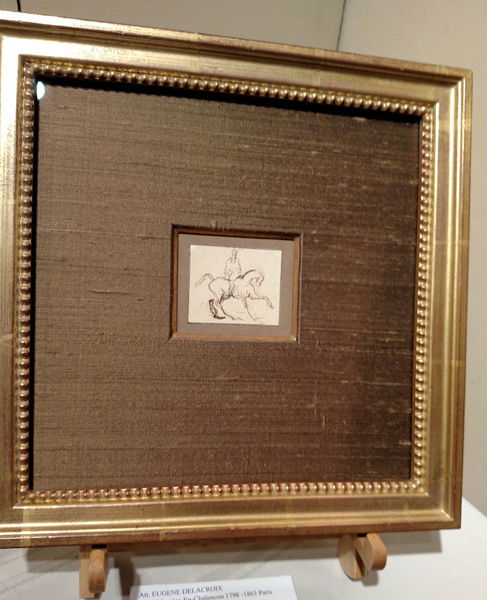 As we passed Gagosian Gallery, we stopped in for a quick look at the exhibit "Picasso's Picassos", that was extended to 2/17. These are paintings from his daughter Maya's Collection. We each sketched one - this is Maya's mother Marie-Therese Walters.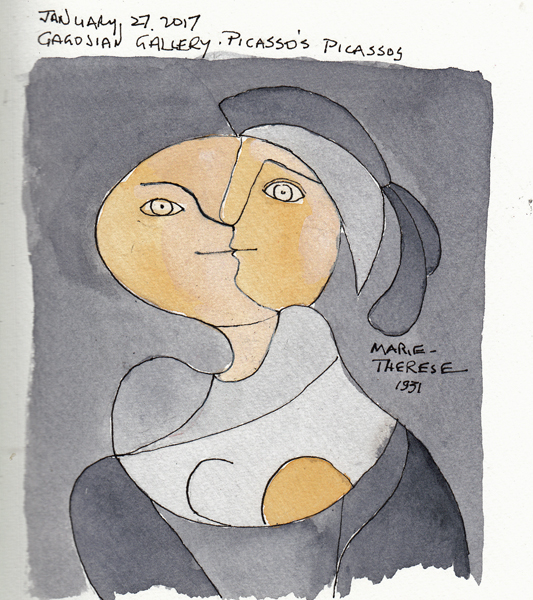 Gustav Klimt (1862-1918): Portrait of a Woman in Blue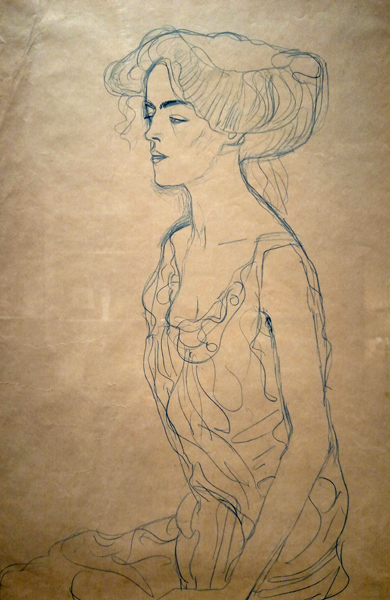 Jean-Baptiste Greuze (1725-1805): Study of Feet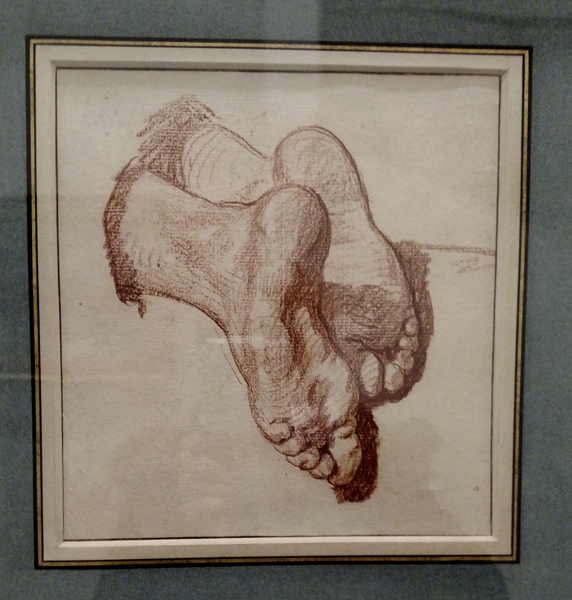 I don't have the artist for this sudy of hands, but it fits in with my deliberate practice "drawing hands" and I just wanted a copy!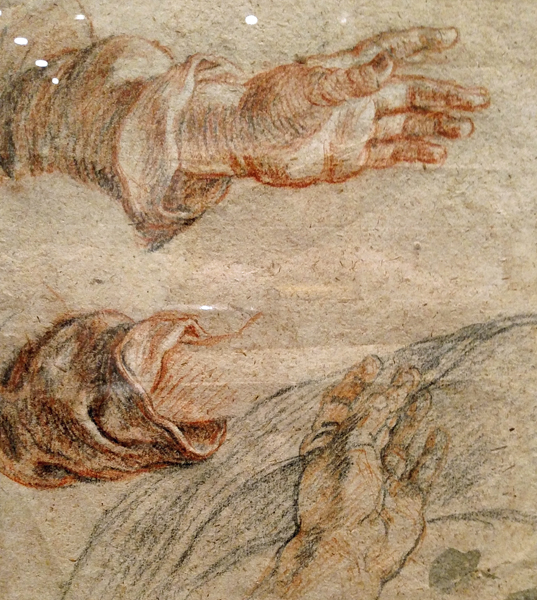 Il Guercino (1591-1666): Cosmographer with an Astrolab and Compass in a Landscape ($20,000). He is one of my favorite artists since I saw an exhibit of his drawings in London in 2006. I copy his drawings whenever I see one in an exhibit here in NYC., but there wasn't time on this visit.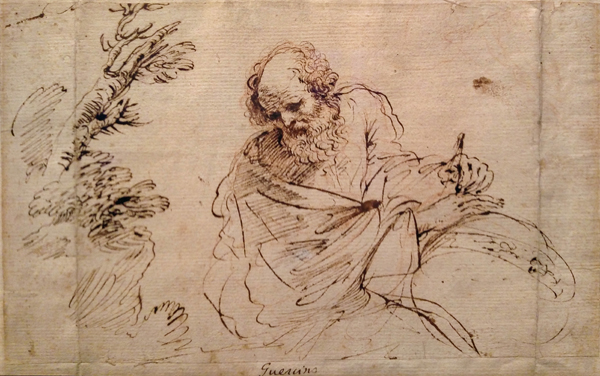 Richard Diebenkorn (1922-1993) : Untitled. I love his figure drawings, and not his abstract paintings.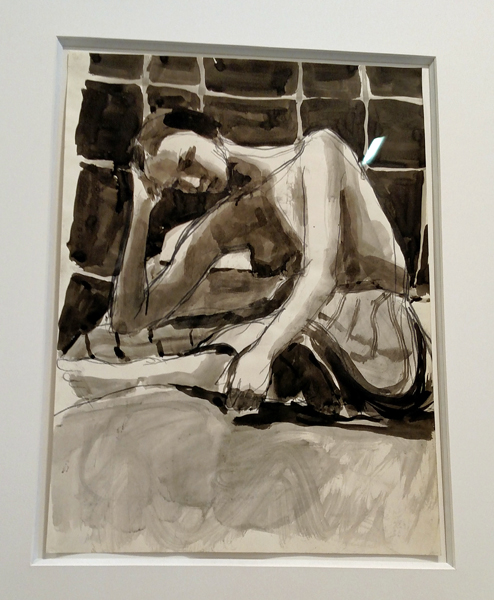 Our last stop was at the Academy Mansion (2 E63rd St). There were 4 galleries renting space in the Mansion for Master Drawing week, and it is an amazing building that was built as a private residence in 1921, donated to the National Academy of Science for 20 years, and now owned by a real estate conglomerate - and rented out for film shoots and other events.
This annual gallery hop never is disappointing. It is so hard to imagine seeing the inside of so many townhouses on the Upper Eastside and such wonderful varied collections of drawings. I just chose to include a few of my favorites in this blog post. Below: A David Hockney drawing (Peter Running 1968) used on a gallery banner.