Barcelona Travel Sketchbook - 2
I am determined to create a vacation Travel Sketchbook when we are on trips, yet I find that I constantly have to remind myself to draw by having internal dialogues each day. My primary goal is to draw/paint a minimum of one page per day. I arrived in Barcelona after an overnight flight with horrible bronchitis and no appetite, so as we struggled to remain awake, we returned to our favorite Tapas restaurant just 2 blocks from our hotel. As I sat there, tired and sick, I knew that I needed to start drawing, and reminded myself "just draw what is in front of you." So I did.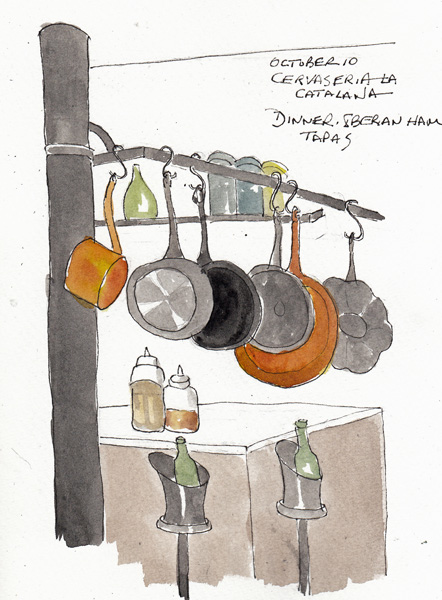 The next day we walked through Barri Gotic, stopping for Brunch Tapas in the Plaza in front of the Cathedral. Once again, I decided to just sketch what was in front of me from our outdoor restaurant.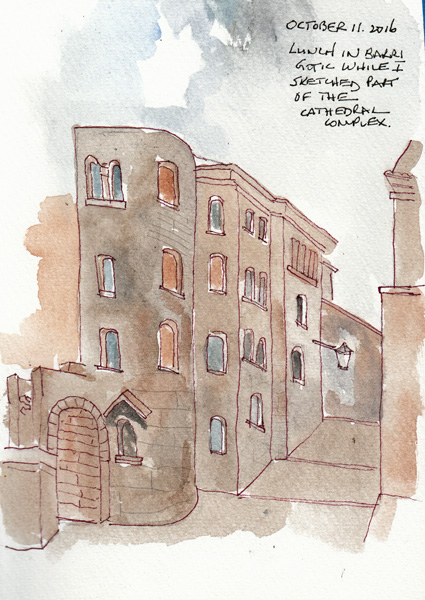 October 12th, Columbus Day, is a National Holiday in Barecelona, and we spent the day exploring Gracia - walking many miles in the process. As we returned to Passeig de Gracia we saw the Casa Fuster hotel in daylight. WOW! Another gorgeous example of modernist architecture in our neighborhood.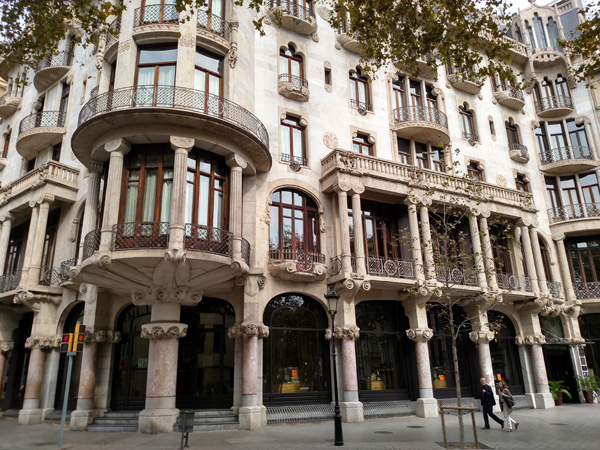 We sat in the small park across the street and I sketched the sculpture in front of me while my husband did the daily New York Times crossword puzzle. He is fast, so I have to plan my drawing time accordingly.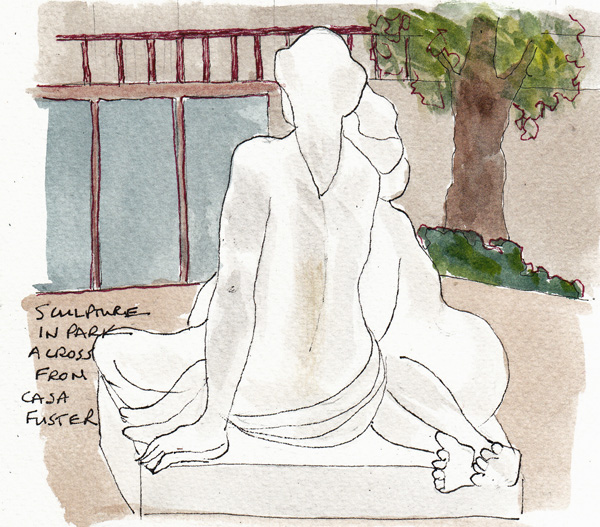 I will upload drawings from three more days later this week - while I'm at the International Quilt Festival in Houston. And I still need to add a watercolor wash to other paintings. I have at least two more Sketchbook blog posts.