Museum Visits - Dubuffet and Klee
I met my friends, the day after we returned from Barcelona, for two museum visits in New York City. We marveled at Dubuffet's Drawings at the Morgan Library, had lunch, and then went uptown to the Met Breuer to see the Paul Klee exhibit. I always draw from the originals at these museum visits and here are 3 sketchbook pages from Dubuffet and 1 from Klee.
Dubuffet - La Vache: Loved the whimsical drawing.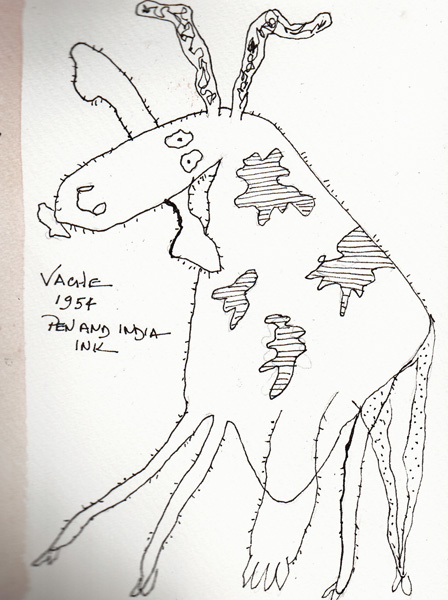 Two drawings: Jean Paulham and Personnage: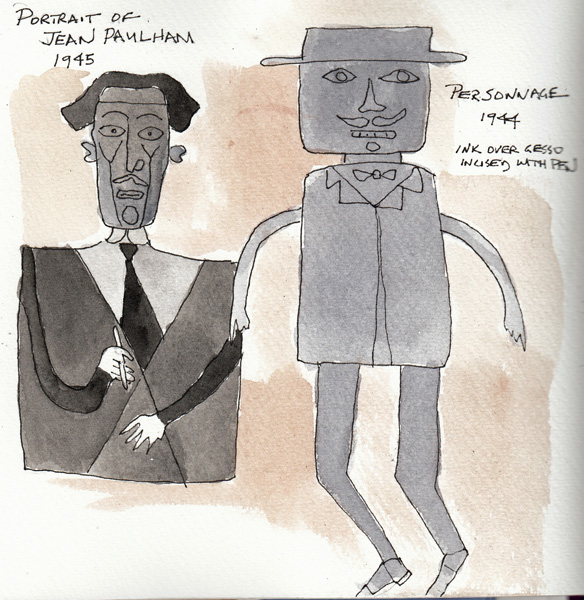 Several fun figures - two in cars - from a very complicated painting called Baba Solstice. Such weird little figures in his drawings: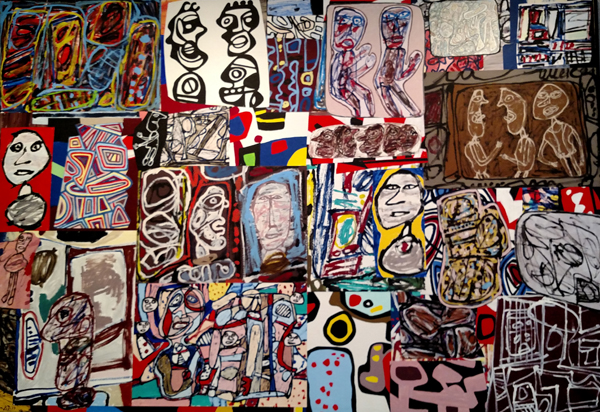 I love seeing Paul Klee's paintings, but so many of thesm are exercises in painting and design. I painted one of the most realistic draiwings: Adam and Little Eve from 1921.