A Summer Week
During our walk through Battery Park City, Annabelle, Zach, and I each sketched one of the dinner-plate hibiscus blooms. It took me a few days to finally paint it.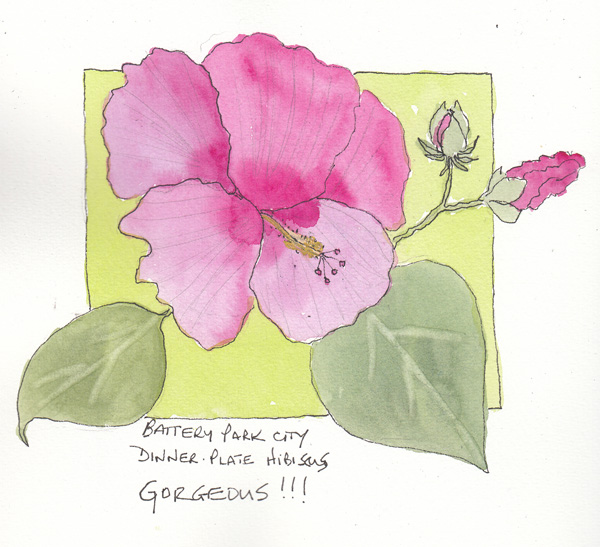 We took Annabelle back home on Sunday, after her week with us in NYC, and her brother was very happy to see her. I sketched this from a photo taken by our son.
Last week I took Annabelle to see the revival of CATS, and the morning after she arrived home she made herself CAT's ears on a headband, and then dressed all in black to be a cat. I was able to get her to pose for me in her costume while she was watching Cats videos and listening to the original CATS cast album. I think she really liked it!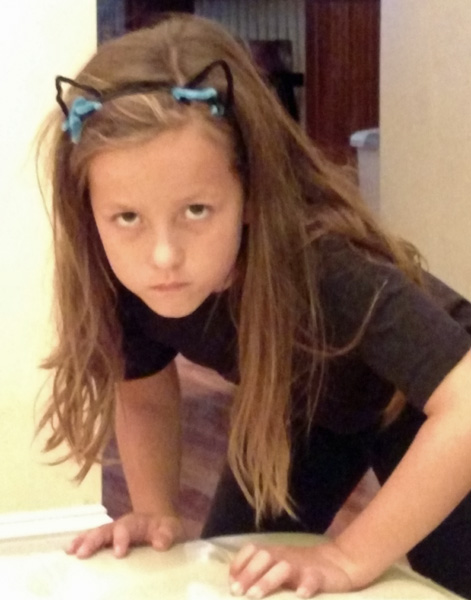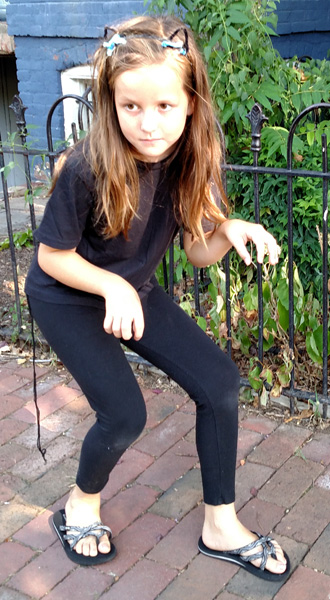 Before we came home my husband and I went to see the 75th Anniversary Exhibit at the National Gallery -" A Lasting Legacy - Paintings and Sculptures from the Paul Mellon Collection." These are works of art on paper that are exhibited infrequently and I loved seeing them. I chose one drawing to copy in the Museum and photographed a few others for practice. This is a self-portrait done by Henri Matisse.