Figure Al Fresco in Battery Park City Aug 17th
On an incredibly hot day in NYC, there was wind in BPC - wonderful outdoor sketching weather.
These are three 5 mniute poses, each drawn with A General Sketch and Wash pencil and then shaded with a water brush.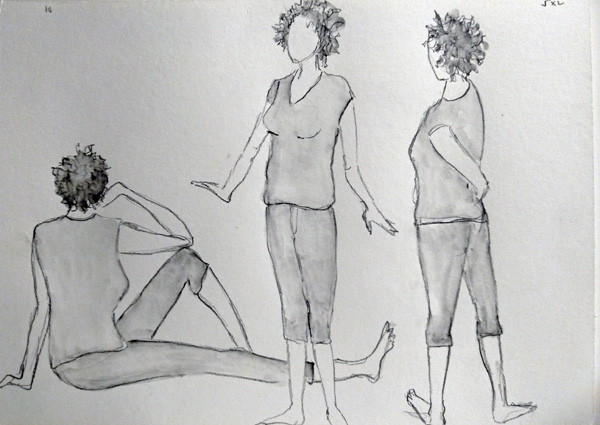 I rarely can keep sketching through a 20 minute pose, so in both of these I sketched one or more artists in the background.