My Sea Shell Obsession
We were back at the beach with our family this weekend, and on my early AM walk with my husband I found an Atlantic Deep Sea Scallop Shell, my 4th in 9 years! And my husband almost stepped on it as we walked. They are large and beautiful, deep orange red in color and very flat. This is a happy me!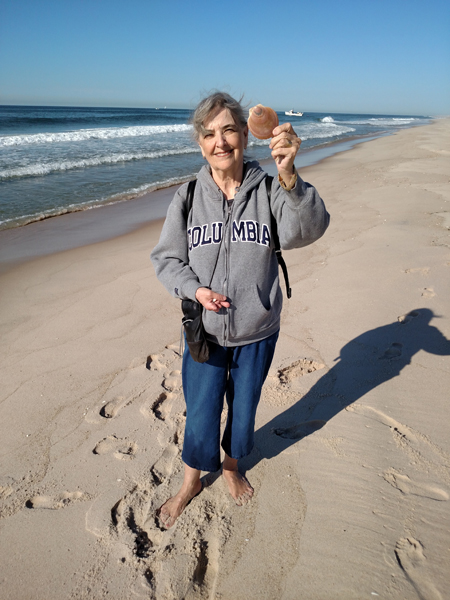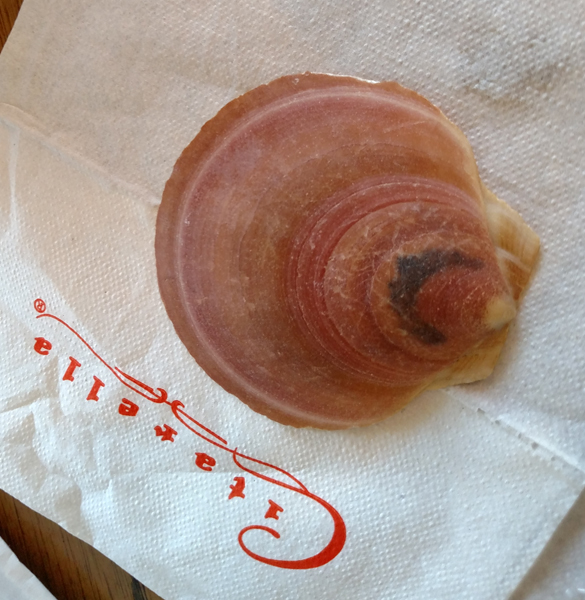 I collect shells as we take our 2 mile morning walks - and most are the common midatlantic shell varieties. My grandchildren all learned how to identify them, and I stash the really good ones on a shelf in my daughter's garage. On Friday my grand daughter Sydney and I bought a large jar to save some of these shells and she placed each of them perfectly.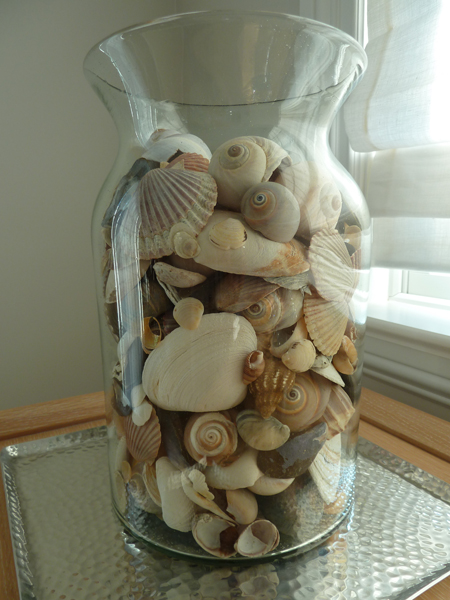 My newly found scallop shell went on the very top less than 24 hours later!!. These are my two sketchbook pages for the weekend - the scallop shell and one of the planters around the pool.