Recent Figure Drawings
I love figure drawing, and always hope that regular practice is making my drawings better. From May through October I go to Battery Park City weekly for Figure Al Fresco, which is held outdoors and the models clothed. Several weeks ago we began our session with 10 one minute poses, and here my first four. Although it is always hard for me to be certain, I really think that I'm getting better at catching these poses in a very short period of time. This and the next drawing were photographed instead of scanned.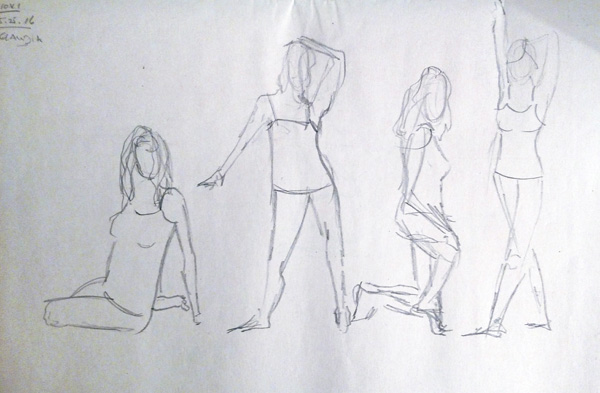 I went to the Society of Illustrators last week with one of my out-of-town guests, and was very happy to be back. These are some of my 5 minute, 10 minute, and 20 minute poses.
Five Minute Poses: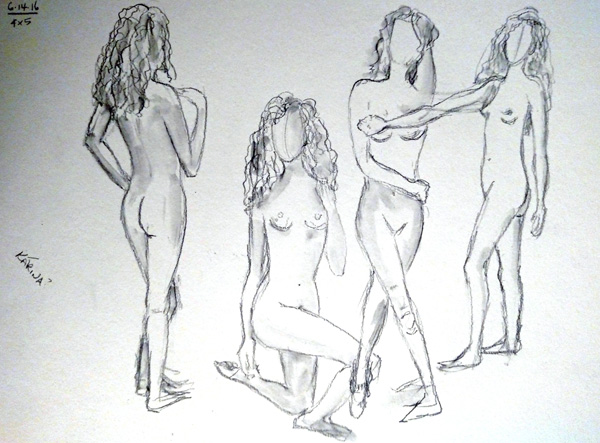 Ten Minute Poses: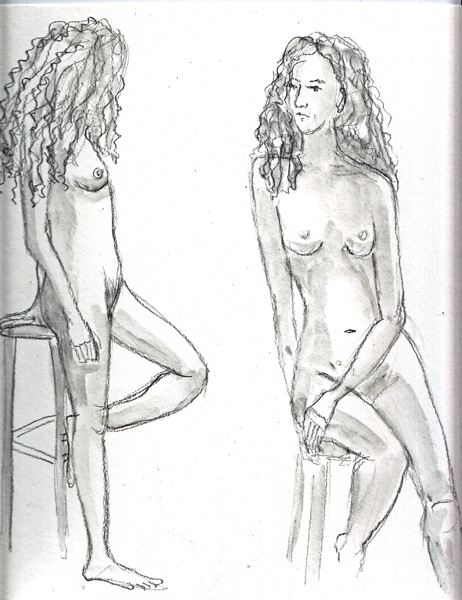 Two Twenty Minute Poses: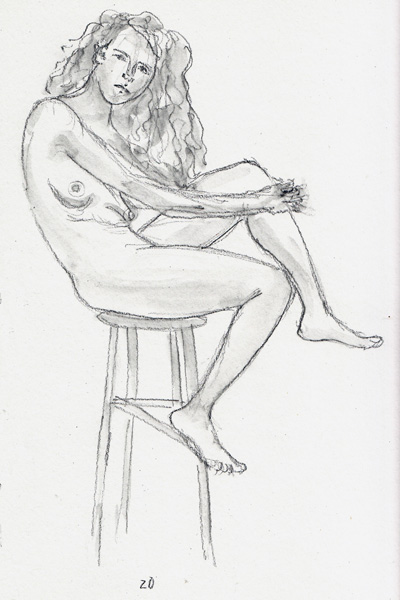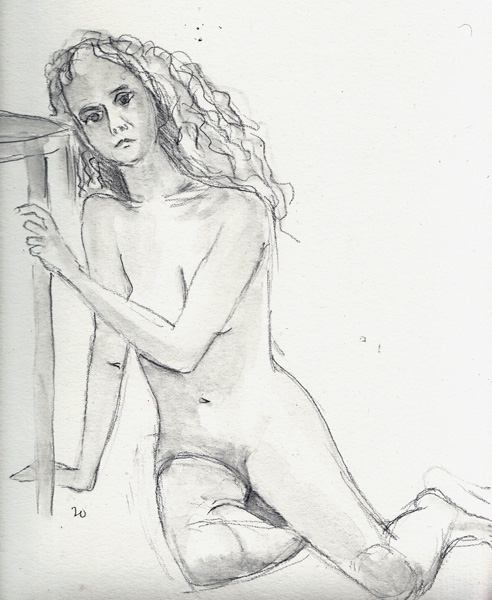 When I'm back at the Society of Illustrators I remember how much I enjoy this venue and two nude models posing simultaneously. This time I sketched one of the models most of the time - because I liked her poses, and because of where I was sitting. The SOI sketched were done with soluble graphite pencils.