Wednesday Art Day May 11th
The weather was fantastic on Wednesday and I was in Wagner Park and South Cove (Battery Park City) for most of the day. I was looking for flowers in bloom to draw when I turned around and saw a great skyline instead. The new World Trade Center - Freedom Tower - was centered in my view and I sat on the grass and sketched and painted the view for an hour.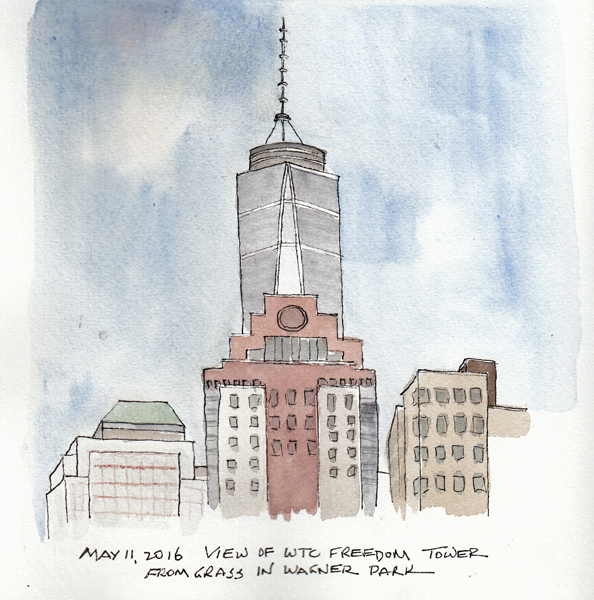 In the afternoon, in South Cove, Leticia was our model. I did twenty 1 minute poses for warm-up and then 5, 10, and 20 minute poses during the rest of the afternoon. Here are photos of my large drawings - done with a General Sketch and Wash pencil and then "painted" with a waterbrush.