National Museum of the American Indian May 4th
After a morning gallery-hopping at exhibits of Dubuffet, Hannalore Baron, and Will Barnett, Benedicte, Pat, and I arrived at Battery Park City for Figure Drawing just as the rain started. Instead we went to the Smithsonian National Museum of the American Indian, New York branch, to see their newest exhibit. The exhibit, which will not close until December, is called Unbound: Narrative Art of the Plains. The Museum is in the historical Custom House near Wall Street.
Several years ago I learned about Indian narrative art at an exhibit at the Met and I was fascinated by the drawings they did of their life and culture in Ledger Books. This exhibit also shows narrative art on vintage ledger pages, but most of these Indian artists are contemporaries. Where noted, color was added with colored pencils.
This is my copy of a drawing done by Comanche Artist Ronald L. Burgess in 2012.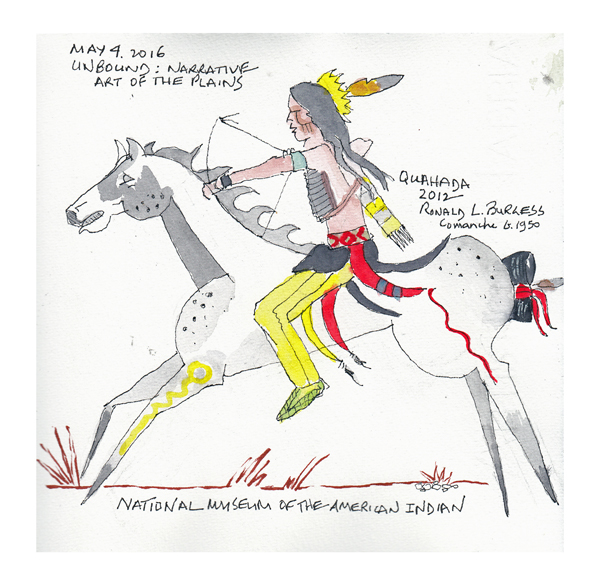 This is the postcard for May family events at the Museum and it shows the gorgeous ledger paper used for the drawing. The artist is not named on the card.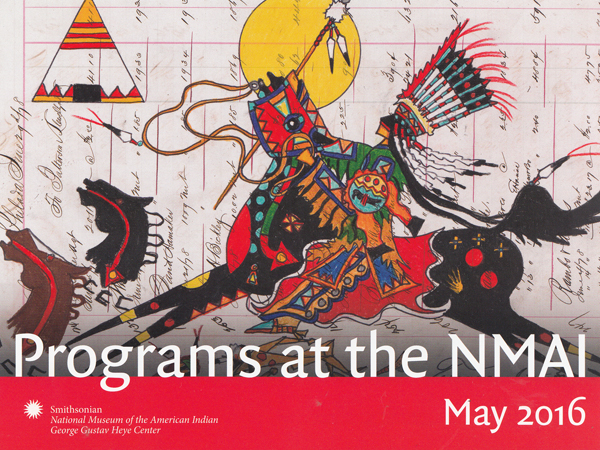 Some of my favorite drawings were done by a woman artist, and they were scenes of domesticity, instead of hunting and battles. Lauren Good Day Giago (b. 1987) descended from the 19th C. ledger artist Bloody Knife and was taught beading and sewing as a child. I loved the bright colors and subjects she chose.
Independence Day Celebration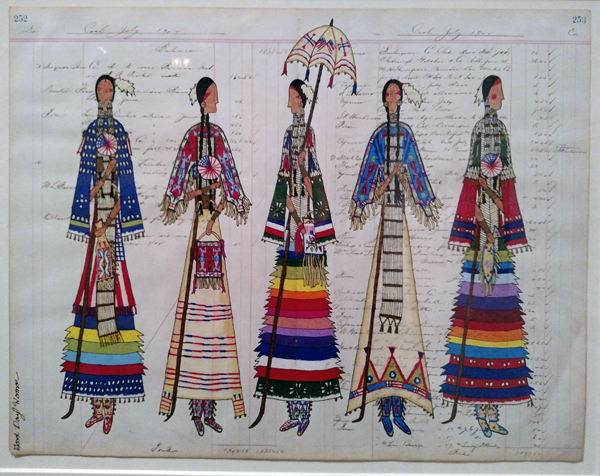 Blessed by the Mother and Father 2012