Figure Drawing on Top of Watercolor Background
Yesterdaty was our Figure Drawing Day at Battery Park City. I brought some small pieces of watercolor paper (6 X 10") that had watercolor on them from other projects, and used them for my drawings. My mindset for these Wednesday afternoon sessions is to "play and loosen up." Yesterday I decided to draw the figures in pencil over the paint and then to paint the figures with more watercolor. Here are 3 five minute poses and 1 ten minute pose.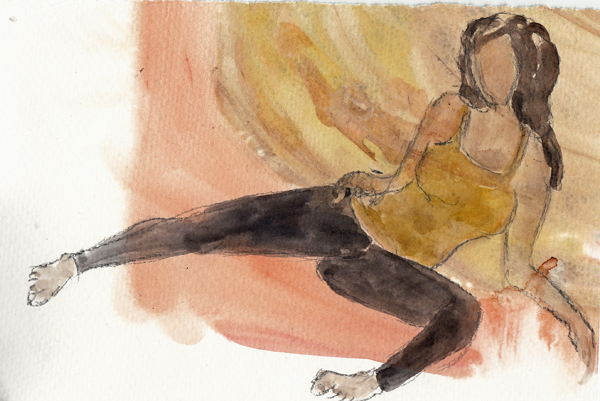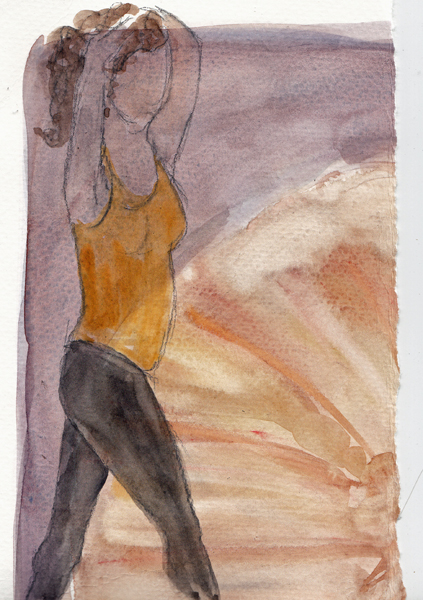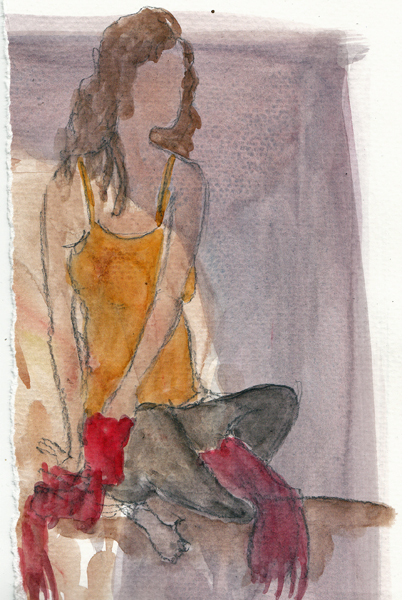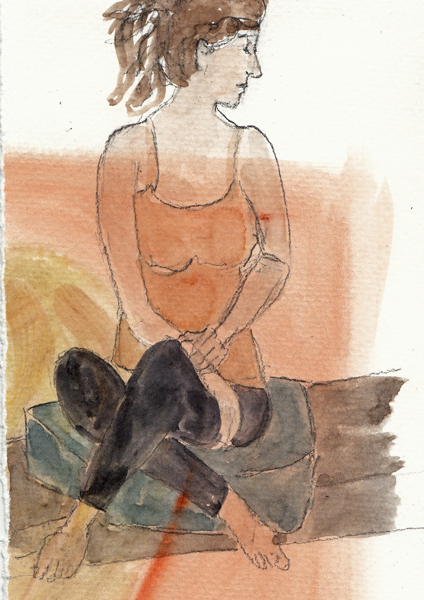 My other 10 minute pose was drawn over a dark brown block of watercolor and I decided to draw in pen and not add any other paint.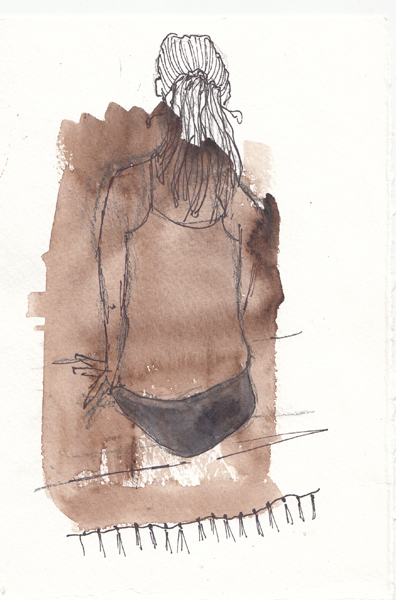 I also used a General Sketch and Wash pencil for our final 20 minute pose - drawing with the pencil and then adding only water to pull the graphite to shade the figure.