Fraunces Tavern and Museum
The Central Park Sketching and Art Meetup Group visited Fraunces Tavern and Museum last weekend and it was a perfect place to sketch. The current building was built in 1719, and throughout the years played a major role in Colonial American History. It is now a restaurant with a 2 floor Museum detailing the life of the building and Colonial History in New York City. It was both George Washington's headquarters and the place where he said goodby to his troop commanders following the Revolutionary War.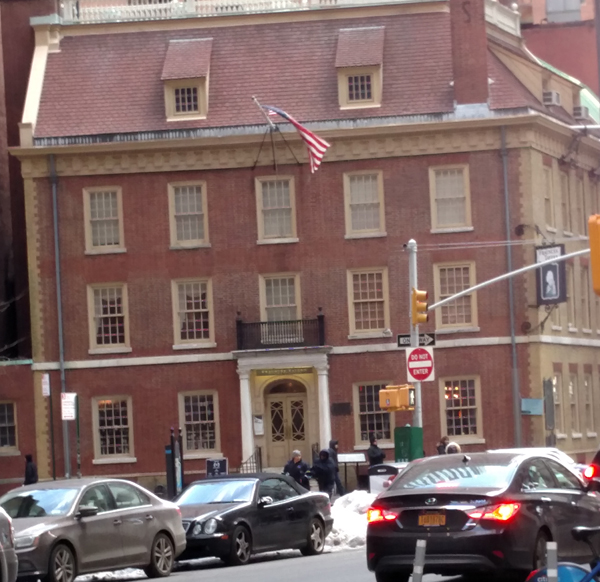 Side View: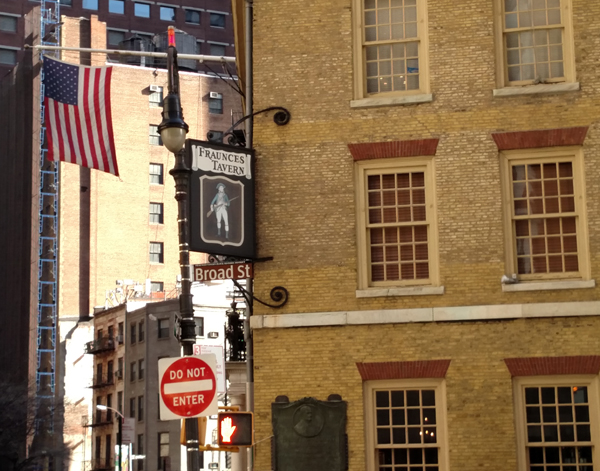 The Main Room in the Restaurant where my husband met me for a late lunch.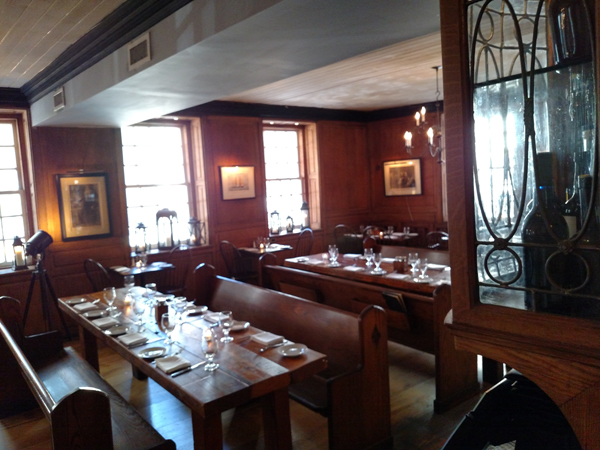 We sketched for about 45 minutes, then shared our work, and did that two more times. There were only a few other visitors to the Museum so it was perfect for our group. These are the 3 sketchbook pages that I did.