Happy New Year - and Best Wishes for a Great 2016!
I'm not ready for the Christmas Holiday to be over until I enjoy the Rockefeller Center Christmas Tree and the Metropolitan Museum of Art Tree - filled with gorgeous Italian ceramic and silk angels. On Wednesday Pat and I immersed ourselves in art at the Met and I wanted to include this photo. I draw one of the angels each year, but haven't had any time to paint her yet.
http://www.metmuseum.org/exhibitions/listings/2015/christmas-tree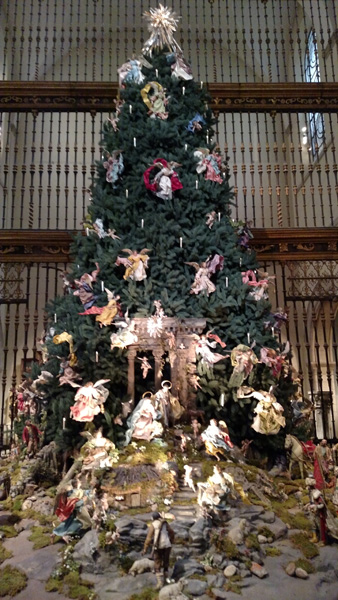 On Thursday, New Years Eve, we had our 8th "Cousins New Years Eve Party." We started this tradition when we had 4 grandchildren in NYC, and there have been changes as our youngest grandchildren join us. Last year we even had Annabelle - our DC grandchild here. We have a great time with them and the sleepover allows their parents to enjoy the evening and get a good night's sleep. This year everyone except Charlie, the 3 year old, made it to Midnight to welcome 2016 - and then fell asleep to the sound of fireworks over Central Park. Having the appropriate new lighted glasses is essential!