Copying the Masters
There are lots of great gallery exhibits in New York City and my artist friends and I usually put together a list and then spend a day in a specific neighborhood. On November 18th we met at Penn Station and walked to Chelsea. My personal favorites for the day were the Max Ernst sculptures at Paul Kasmin, the Robert Rauchenberg at Pace, and the Giorgio Morandi at David Zwirner. The bunny was street graffiti! I sketched in the Galleries and painted the pages at home.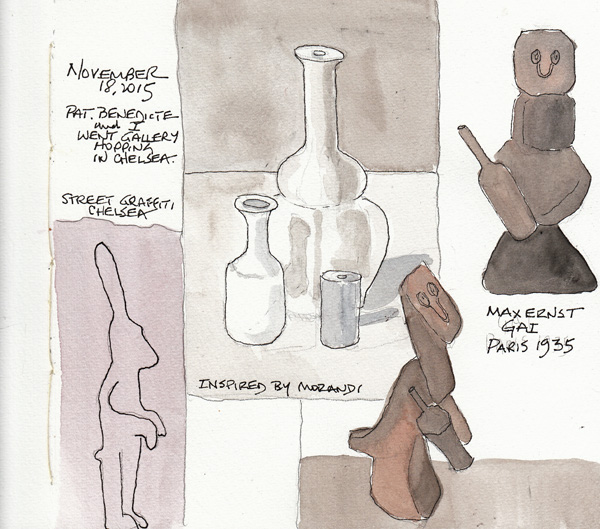 There are also many terrific Museum Exhibits which opened this Fall and we've been scheduling at least 2 visits each week. Last Friday we started at "Berlin Metropolis 1918-1933" at the Neue Gallerie and then went to the Morgan Library and Museum to see "Graphic Passion: Matisse and Book Arts." I walk through the exhibits with my sketchbook open and quickly draw images that I like. Here is one page of drawings from each museum.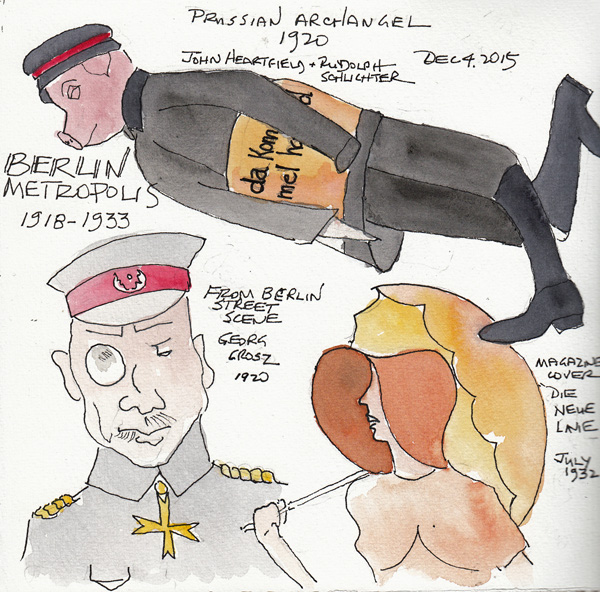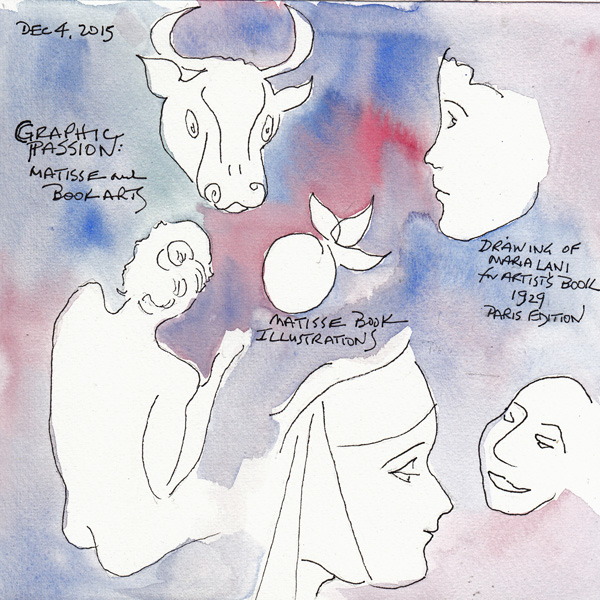 I could copy Matisse ink drawings and prints endlessly. They captured so much in so few lines.