Wednesday is Art Day
NYC Urban Sketchers meet once on a weekday and once on the weekend, most weeks. During December the weekday group met in several "houses of worship" in New York City. On December 9th I sketched this interior at St. Barts on Park Avenue. Drawing and painting interiors are something I like to do, but rarely manage.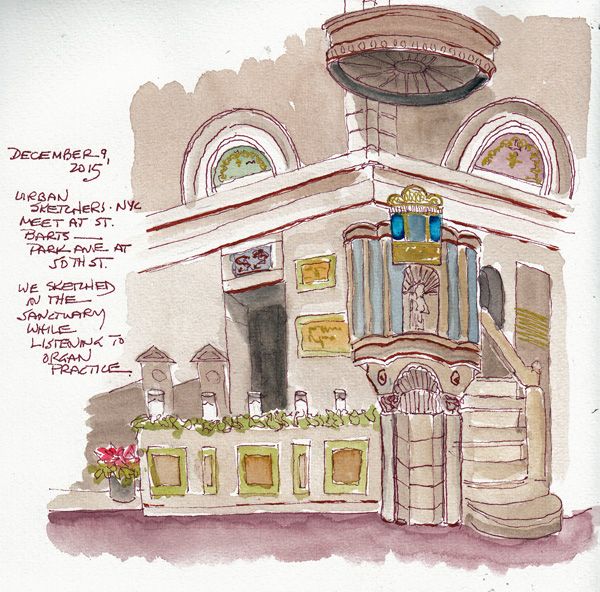 In the afternoon Benedicte, Pat, and I went to the Whitney Museum for a Tour of the current Archibald Motley exhibit which was led by a friend of mine. It was wonderful, and since I knew nothing about him and immediately fell in love, I'm going to include information from the exhibit at the end of this blog post. These are quick drawings done while on tour and come from several different paintings, including an early self-portrait of Motley.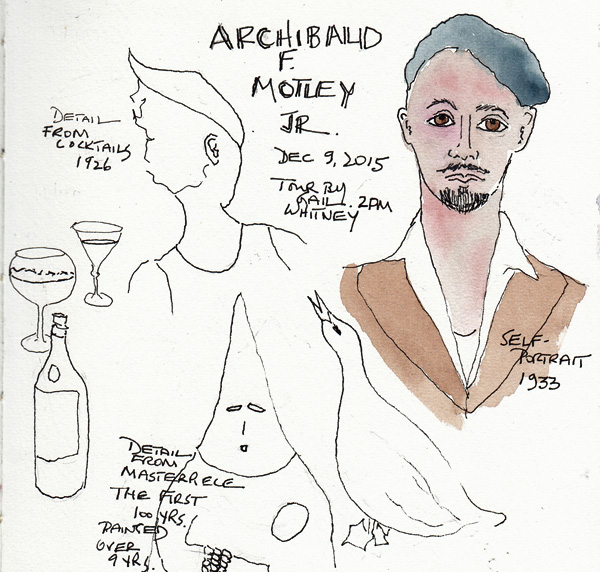 This past Wednesday we met at the very small Shrine of St Elizabeth at Bowling Green and I sketched another interior.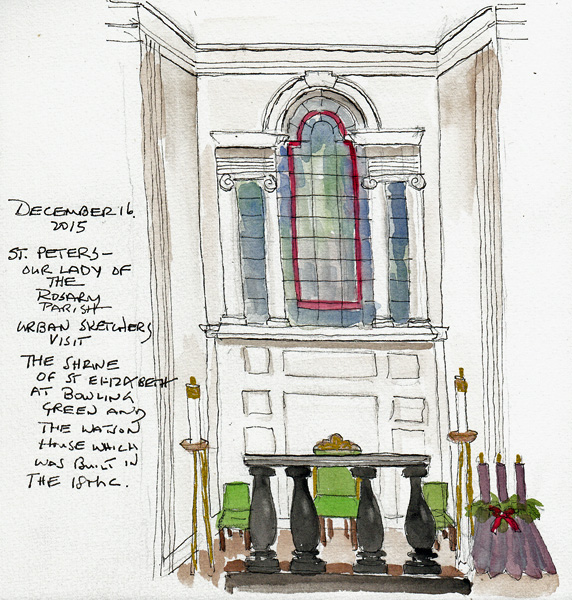 We had to leave after an hour and we walked to Pier A in Battery Park and had lunch on the outdoor deck. It was beautiful sitting in the sun at the edge of the water in New York Harbor.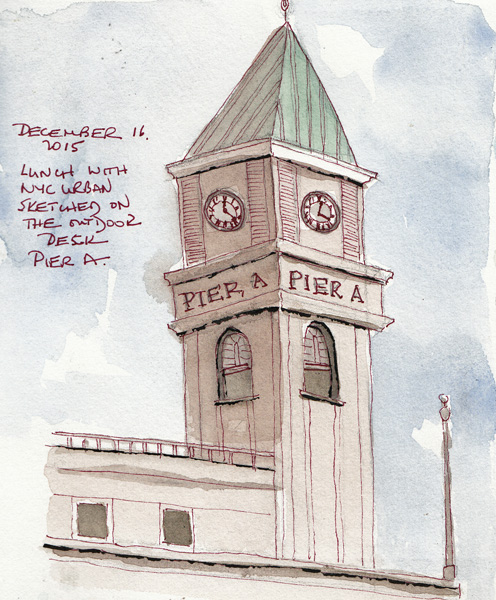 A BRIEF PRESENTATION FROM THE ARCHIBALD F. MOTLEY JR. EXHIBIT AT THE WHITNEY MUSEUM:
Archibald Motley (1891-1981) was born in New Orleans and moved with his family to Chicago as a child. He was one of the first African-Americans to attend the School at the Chicago Art Institute and continued his education with a year in Paris. http://whitney.org/Exhibitions/ArchibaldMotley
I loved his use of color and spatial relationships - and everything he painted reflecting the Jazz-age in Chicago. "The artist created a far more daring visual language than many of his contemporaries, fusing vivid narrative with dizzying spatial distortion and jarring hues to produce striking settings for characters of diverse racial backgrounds and social classes. And while his portrayals range from serene and august portraits to abrasive or outrageous caricatures, all were his instruments for addressing the poignancy, folly, and complexity of modern life."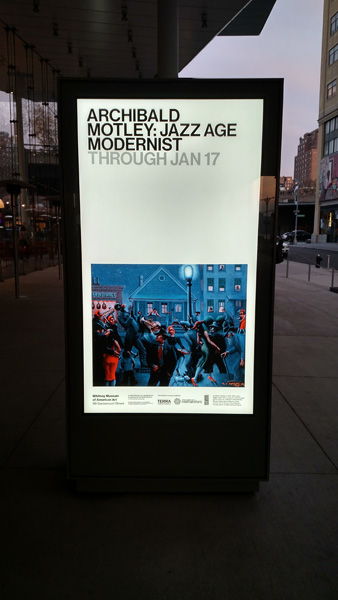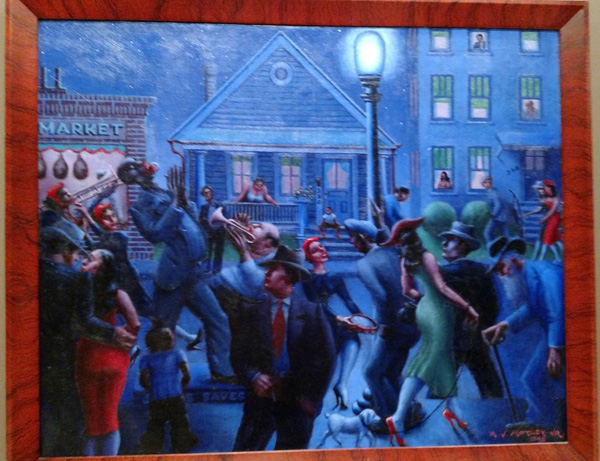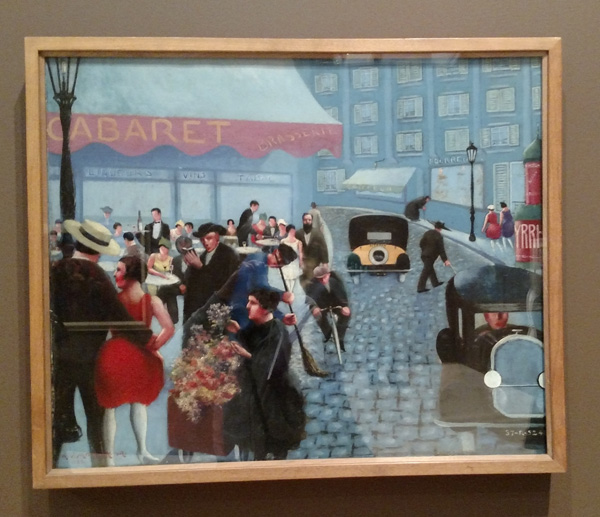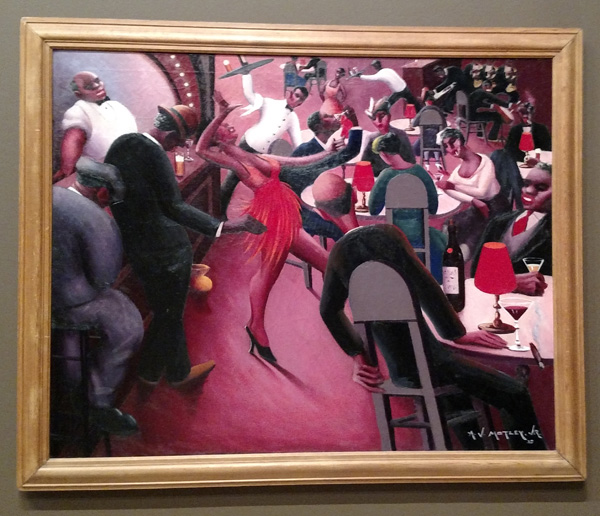 The First Hundred Years: Painted over 9 years and never signed. And after this painting, Motley never lifted a brush again during his lifetime. This overt political painting is said to be a modern allegory on the history of race relations in American. He began the painting in 1963, and finished it in 1972. It includes the heads of John F. Kennedy, Martin Luther King, and Abraham Lincoln - and a confederate flag, a lynching, and a KKK member, among other atrocities.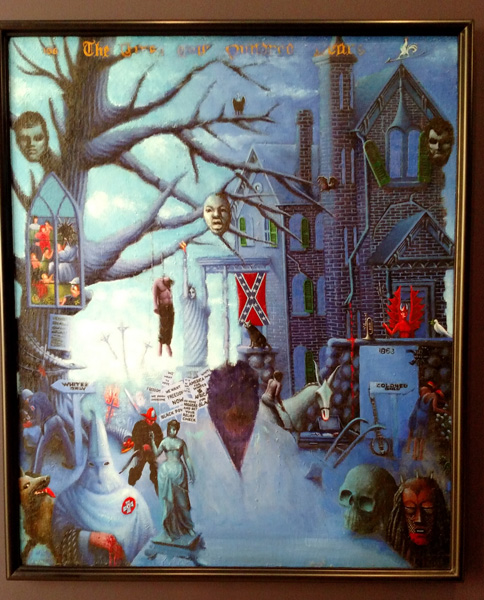 Today is Wednesday, and we are off to the Frick Collection, followed by lunch and the Folk Art Museum.