Portraits and Figure Drawings
I'm not very good drawing portraits of my family, but I think there is some improvement in my sketches of my husband. He was sitting across from me on a Manhattan bus when I sketched him in the first drawing below, the other two were sketched while having coffee at the Boat Pond in Central Park. He was doing the New York Times Sat and Sunday Crossword Puzzles and therefore quite still.
This page was pre-printed with watercolor and then drawn in graphite, with a little charcoal.
Barry with the Crossword Puzzle he finished while I was sketching him with graphite and a little charcoal.
I try to go to figure drawing weekly during the summer, weather permitting. Figure Al Fresco at Battery Park City has one clothed model, in the Park, for two hours. Last week was the second time I sketched this model - who told us he lifts weights and runs marathons.
I did 10 0ne minute sketches, and 5 Two minute sketches. Here are two of the 2 minute sketches that were done on newsprint.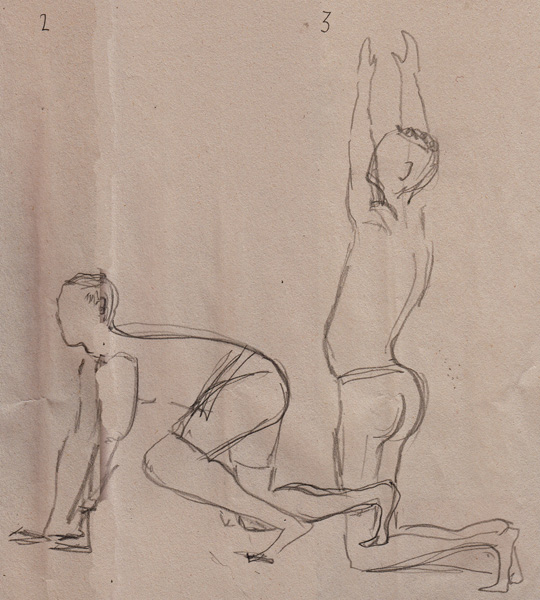 These are 3 of the 5 minute sketches done with soluble graphite and water.