This Week in New York
This month I am dying more fabric to use as bookcloth for my handmade watercolor sketchbooks, so there are less sketchbook pages being completed. I began my week at a Barnes and Noble Readathon for To Kill a Mockingbird. I recently reread the book and was happy to be one of the readers for a 12 hour readathon in the bookstore café. I was there in time to listen to 4 readers and then read Chapter 10. I love books, and love bookstores, so I was happy to fill in the lunchtime void in volunteers.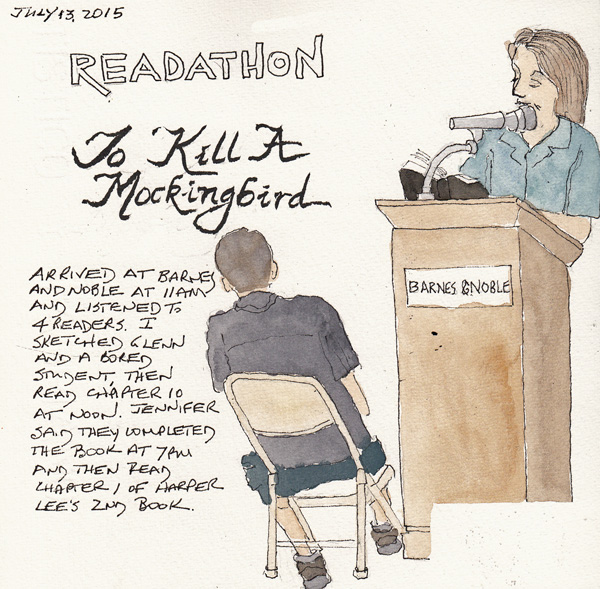 I ended the week with a Sunday morning visit to the Toy Boat Pond for coffee with my husband. It was a very hot, humid day so we arrived early and left early. While there, I sketched the lady at the next table and one of the beautiful flowers surrounding the café patio.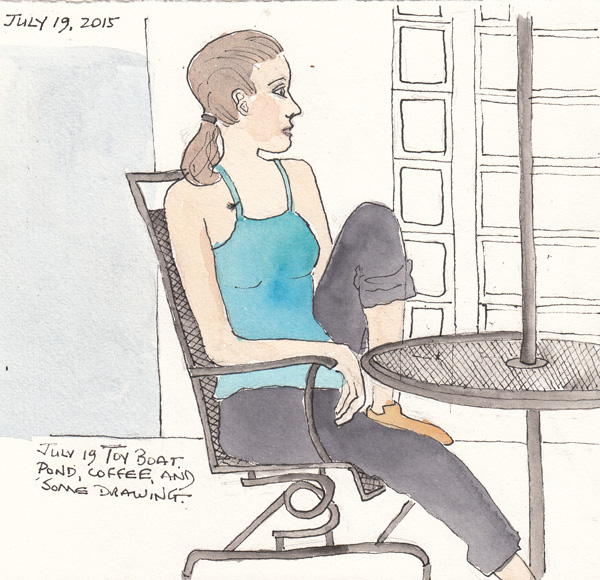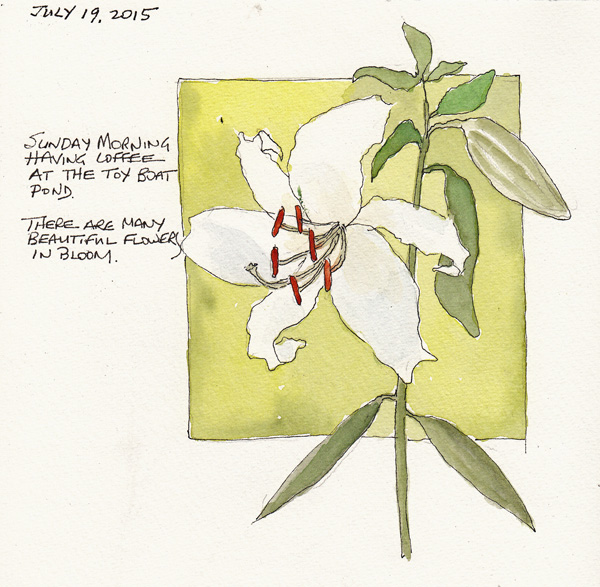 This is a photo I took over one of the flower gardens and when I looked at the photo later, was thrilled to see the children and the sailboat at the edge of the pond.