Family Weekend at the Beach
We just returned from our Family Weekend at the Beach. One of our children lives in DC and as a group we have increasing difficulty finding a summer weekend that everyone can be together. Our oldest grandchildren are leaving for 7 weeks in summer camp this week and just about when they return, our DC grandchildren will be going back to school.
I invited my alien AXEL to join us too.
I only did one sketchbook page while we were there. The activity level was way too high to concentrate, but now that I'm home I'll work from a few photos I took.
On one of our beach walks we saw an area roped off as a tern nesting area. We are used to seeing this for piping plovers. I wasn't sure that I could recognize a tern, but it wasn't long before a tern and 3 babies were spotted ahead of us on the sand.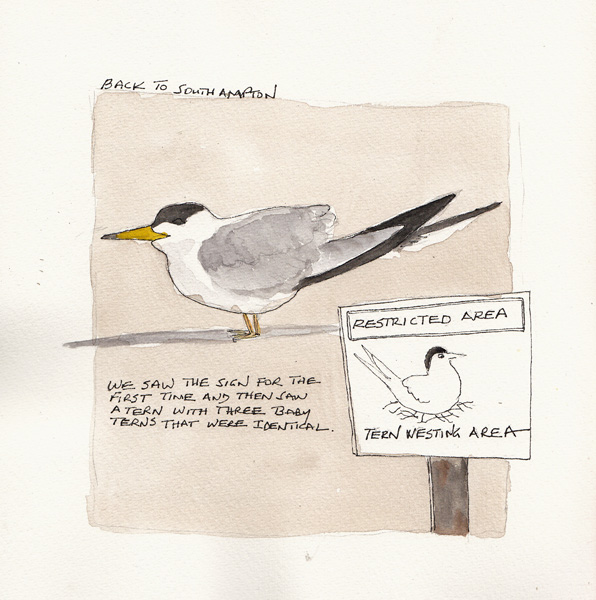 The hardest part of our summer weekend, and holidays when we are together, is to get a photo of all 8 grandchildren. It was starting to rain, and I quickly got them lined up and took several photos. Here they are - ages 2-11!