More Drawings From My Imagination
I am still doing daily drawings from my imagination as part of a 100 day Drawing Project. Some days I have to just draw a squiggle and go from there, and they are mostly dreadful drawings. Other days ideas flow as I'm drawing and these silly little people appear.
I drew a table and added the "patient." Then I decided it must be a physical therapy session and added the therapist and the room details.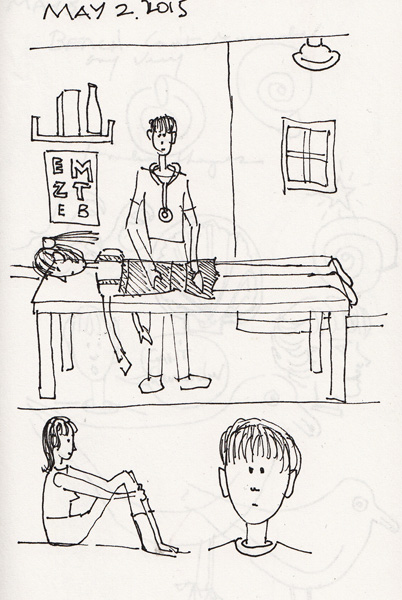 I started out drawing a car, and then wondered where it was, and a gas station materialized.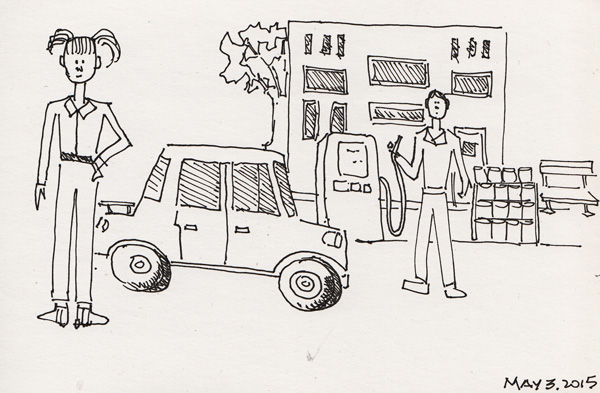 Are these cartoon faces able to express emotions?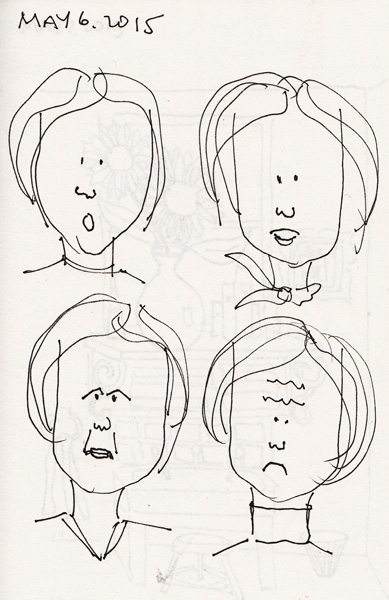 Last Friday I went to a "Working Rehearsal" of the New York City Ballet and did a few quick sketches from the Mezzanine before the lights went down too low to see my sketchbook. I just redrew what I remembered and the 3 dancers morphed into my imaginary people!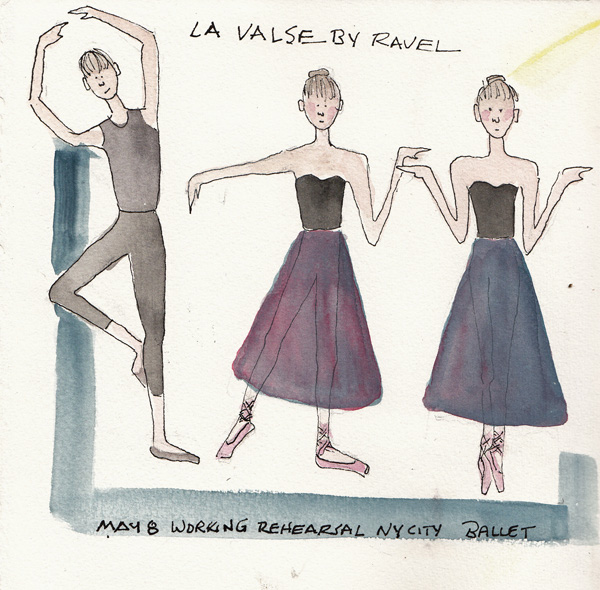 I'm having fun drawing from my brain to my tiny notebook and will periodically show a few drawings here on my blog. But it is hard work! And I really need an encyclopedic store of images in my brain from what I drew previously.