Drawing Class - Shading
This was our second week of drawing and shading. I haven't had a drawing class before, but this one seems to be moving VERY Slowly. There was a still life bouquet for us to draw and shade, and then hard-boiled eggs that we each brought in from home. One of the best parts of the exercise was having an amazing standing lamp lighting the flowers, and vase, and casting shadows. This was an 11X14 inch drawing that was photographed.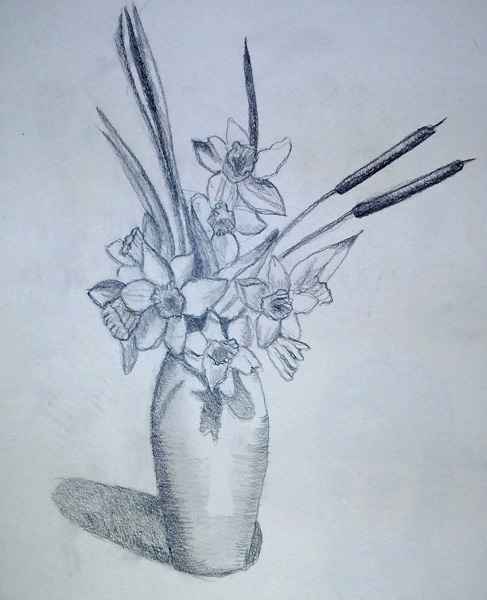 The egg looked so small set up on the central table, and was harder to shade than I anticipated.
Then I got bored while everyone was still working, so I sketched one of my classmates.