Two More Picasso Exhibits
Pat, Benedicte and I went to Chelsea on Wednesday to see more art exhibits, including two Picasso exhibits. Pace Gallery had more of Picasso and Jacqueline art, in addition to other pieces. I sketched there and added paint at home. The two Pace Picasso exhibits were extraordinary! So glad I was able to see both of them.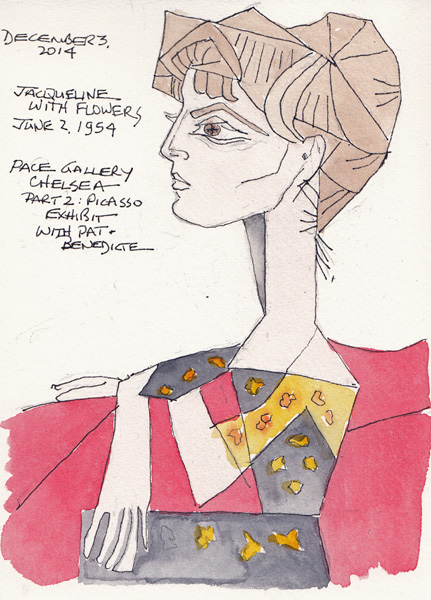 Picasso used Delacroix's Women of Algiers painting for inspiration and created several paintings based on the Delacroix. This was a small painting, but wonderfully complex and colorful.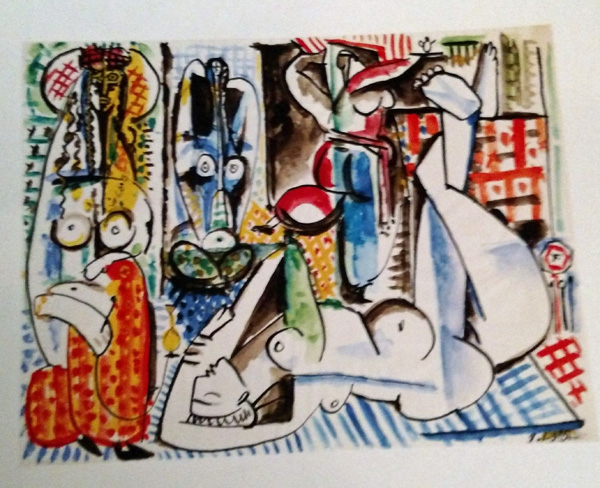 I loved the position of the naked woman on the floor, but mangled her legs while sketching her.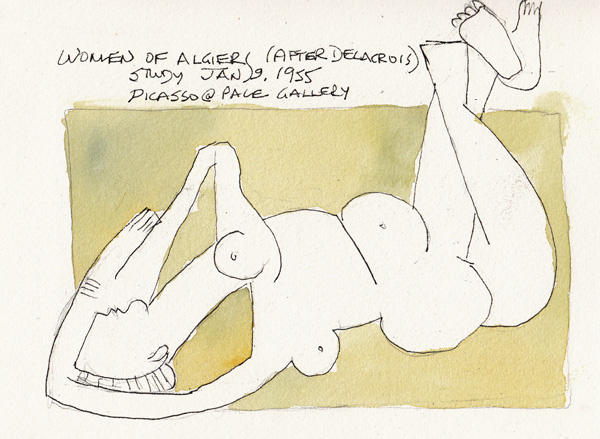 We also went to the Gagosian exhibit: Picasso and the Camera. They are a very different type of gallery. They took our bags away from us as soon as we arrived. And when I made a mark on the press release copy they were distributing, a guard pounced on me within 5 seconds and told me "no sketching allowed." We later questioned the staff and learned that IPads were allowed for drawing. There was one simple nude painting we liked and Pat made a quick sketch on her iPad and then found the image online. This is her!