Picasso and Cubism - Picasso and Jacqueline
This is Picasso month for me - one of my favorite artists because of his line - and obviously his amazing creativity and range. I spent all day Monday at the Metropolitan Museum of Art with my friends Benedicte, Pat, and Teri, seeing 4 new exhibits, and we started with the Lauder Cubism exhibit. It was amazing! And the cards beside each piece were extremely educational. I loved this piece and sketched it in the exhibit - adding paint at home.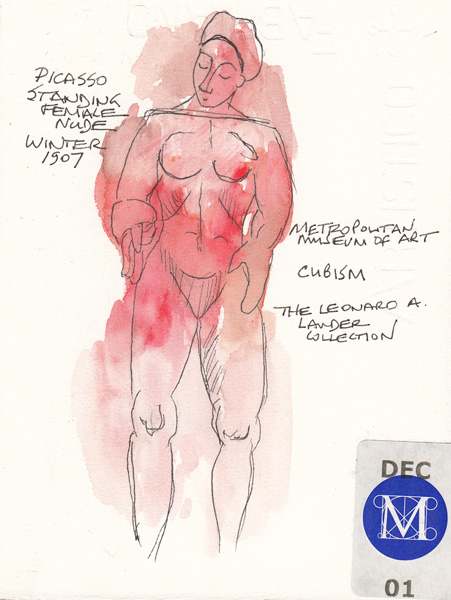 Yesterday Pat, Benedicte. and I met at Pace Gallery on E. 57th St for the Picasso and Jacqueline exhibit - before we went gallery-hopping and eventually spent the afternoon at the Toulouse-Lautrec-inspired Figure Drawing session. I chose 2 Picasso linocuts of Jacqueline to draw, because of the lines.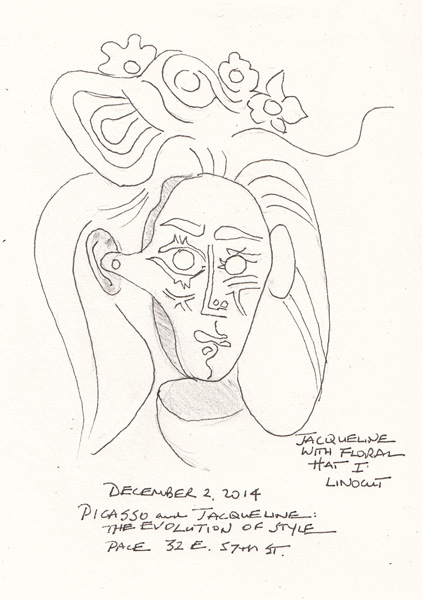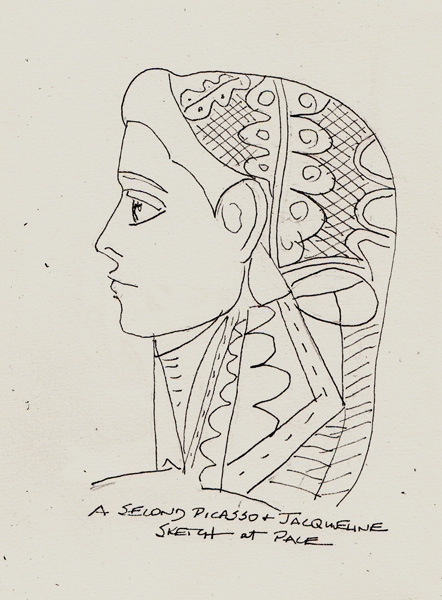 Today we are going to Chelsea to continue our Gallery visits, beginning with the 2 new Picasso exhibits there. New York City has so many art exhibits and activities this month - into January - that it would be possible to schedule wonderful activities everyday. But I have too much sewing to do for our family Christmas ornaments, presents etc, that choices must be made!