Christmas Eve at Our House
All of our grandchildren and their parents were here for Christmas Eve dinner. It was 9 months since our last group grandchildren photograph, so we lined them up on our bed and tried to get all of them ready for a short photo shoot. I'm sure that this is an age old problem whether you have grandchildren like ours who are 2-11 or 8 teenagers. But I was determined to give it a try.
Take #1 They definitely weren't ready.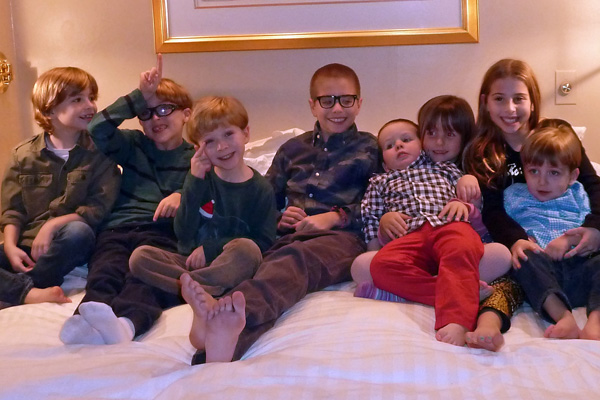 This was Take #2. Everyone needed to get back in position and it took a minute to settle them down again.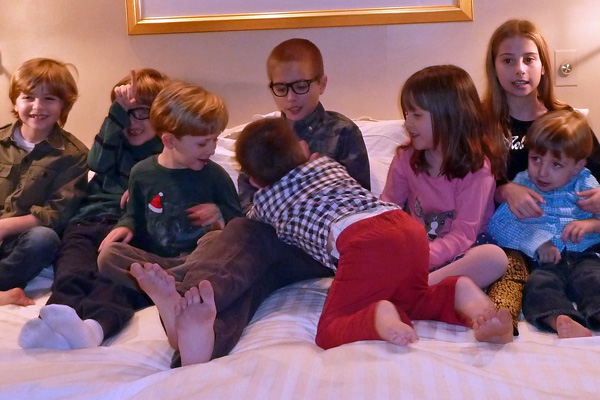 This was take #3, but we could barely see Annabelle behind her baby brother.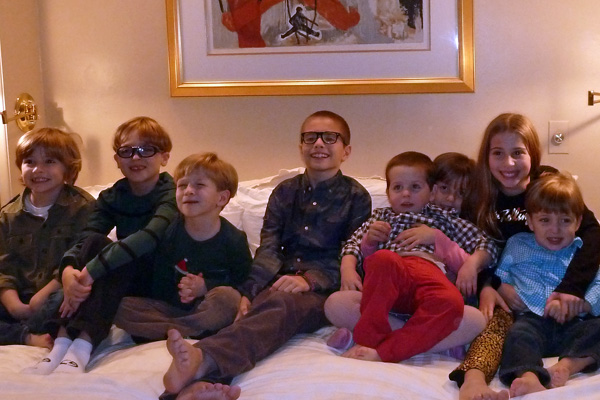 Then it became very difficult to keep all of them still and William escaped from Annabelle again. This is take #4.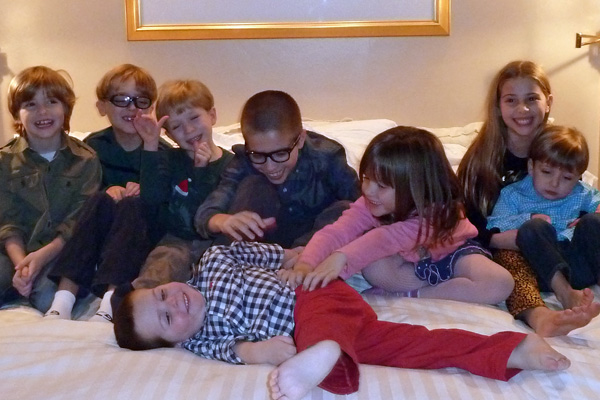 Once the tickling began, mayhem ensued, Take #5 - and the final attempt with my camera for this holiday.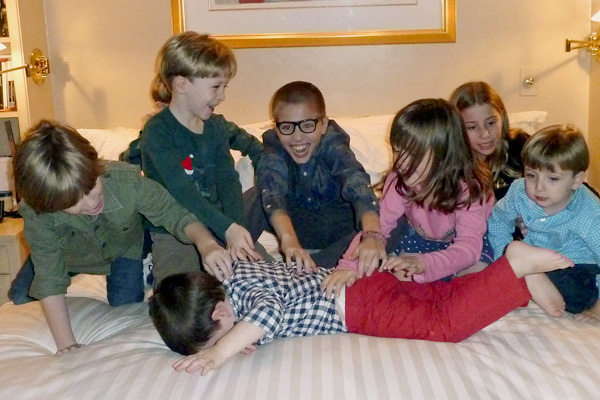 We gave up when it became clear that the children were more interested in dinner than posing for our photo. My daughter-in-law is a wonderful photographer and I'm hoping that there is a better photo of all 8 on her camera. We were taking photos simultaneously and every once in a while a split second makes a huge difference.
HAPPY HOLIDAYS AND BEST WISHES FOR 2015!