Home From Paris
We just returned from a wonderful week in Paris, and I'm thrilled that I have a travel sketchbook from our visit. I recycled an Atget B&W photography book as a sketchbook and before we went I created 2x2" squares in a grid for each day, a map of Ile Saint Louis where we rented an apartment, and a double spread as a calendar.
Here are those completed pages.
This is the double spread with the grid - where I painted some small reminder of each day,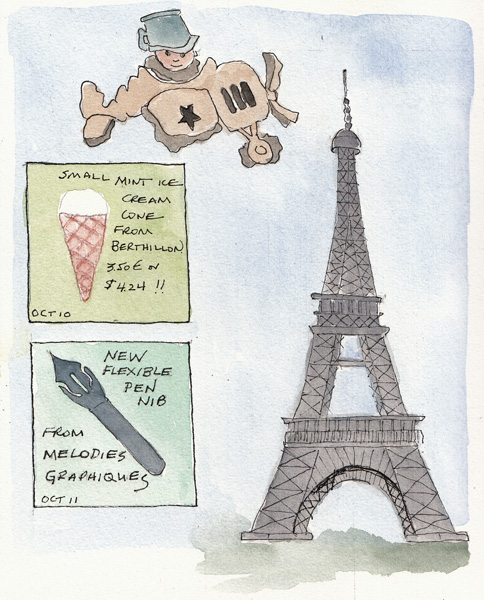 I painted a map of Ile Saint Louis before we left and then added the locations of the places I wanted to remember.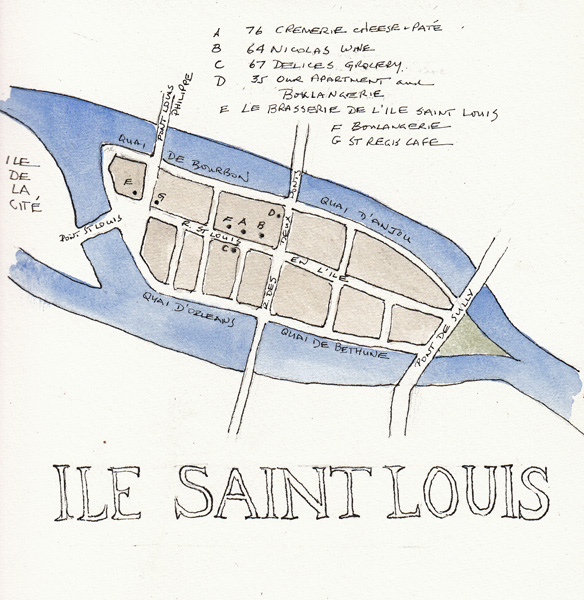 I prepared a double spread to keep a brief calendar for each day, which includes the weather, and events in the morning, afternoon, and evening. Here is a sample of the completed page for our first 4 days.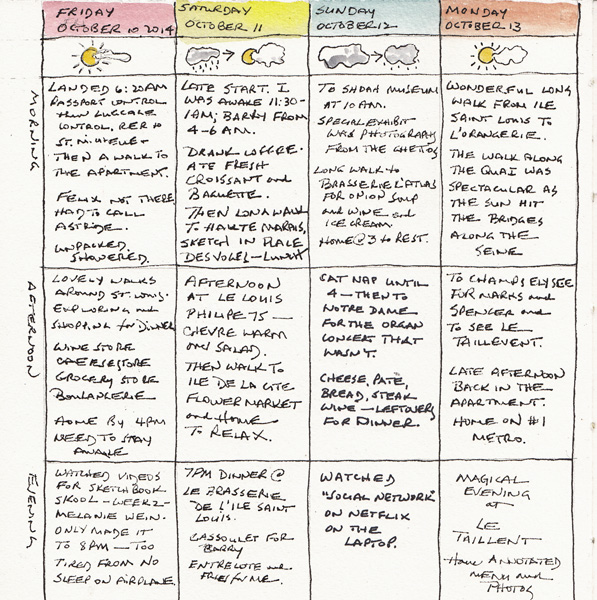 While we were there I painted some of my favorite scenes, an early Picasso gouache on brown paper, some quick portraits of my husband, and 4 homework assignments from the first 2 weeks of sketchbook skool. I'll organize these and post them next week. This was our 11th trip to Paris over 44 years and the only one for which I kept a travel sketchbook! I still took hundreds of photos, but the sketchbook pages are so much more meaningful.