Summer Mornings in Central Park
My husband and I love to go to the Conservatory Water early in the morning for coffee and some quiet time in Central Park. This is the Conservatory Water, which is on the East side of the Park just north of 72nd St. We call it the "Toy Boat Pond" because there are privately owned and rented remote control boats sailing the pond.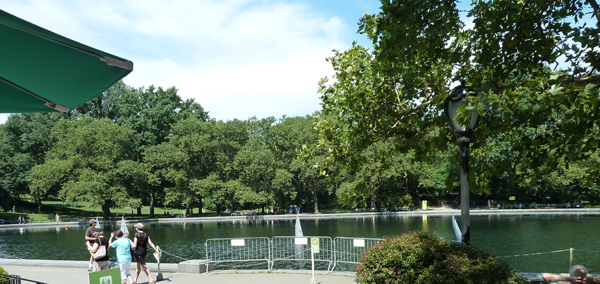 There is a patio with tables, chairs, and umbrellas, and a full Snack Bar and we sit with our coffee while my husband does the NY Times crossword puzzle and I sketch.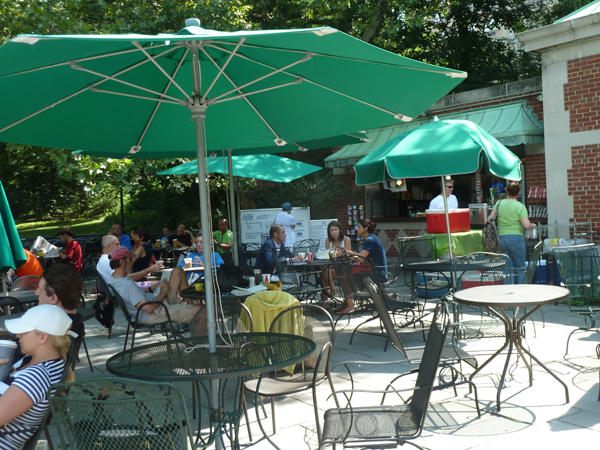 This morning we even had soft live music from a keyboard and bass.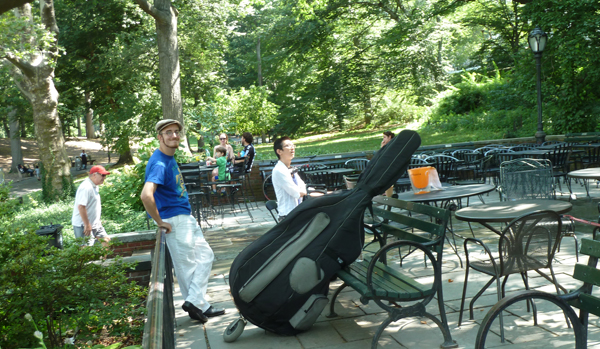 I worked on my homework for Sketchbook Skool - this week Koosje Koene is the teacher and the focus is "Selfies." I took a photo from the beach this week and sketched my self-portrait in graphite from the photo.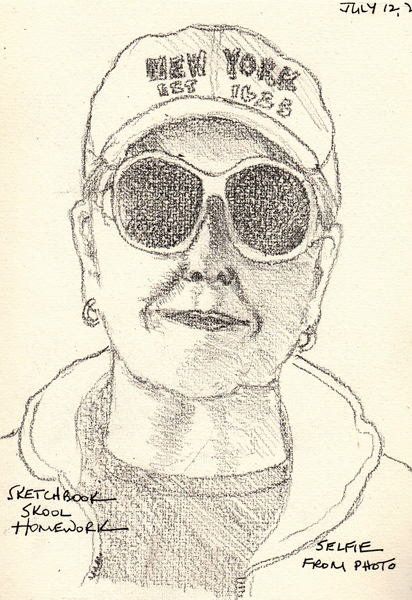 Yesterday I did my first self-portrait of this class - sitting in front of a mirror. I look sad, forlorn, and worried - probably because I was waiting for the results of medical tests (which were fine). I didn't intend to post it, but my dear friend, a wonderful art historian, said "I think if your self-portraits show those emotions, it's a testament to your skills and honesty as an artist. So there!" What a good friend! So here it is -
I also did a quick sketch of tourists who were eating at the table next to ours.