Sketchbook Skool Homework Failure
This is week 3 of Sketchbook Skool. I loved seeing Brenda Swenson's sketchbooks and looked forward to our homework - 3 drawings using Continuous Line Contours and then a contour drawing of 3 objects with a watersoluble pen followed by painting with watercolors. I loved how her Tombow marker, in sepia, just dissolved into her painting.
We were supposed to draw one object, then two objects, and 3 objects. I'm not very good at following directions, so I drew the first one with a regular pen and the last two with Tombow markers because I couldn't wait to try it.
My assessment: I can't really do continuous line contour drawings as well as I draw normally. Figuring out how to maintain a continuous line was tedious - and in the second drawing you can see that I totally missed the real shape of the travel mug and did did a simple drawing in my usual style.
One Object - Drawn with a Pigma Micron Pen: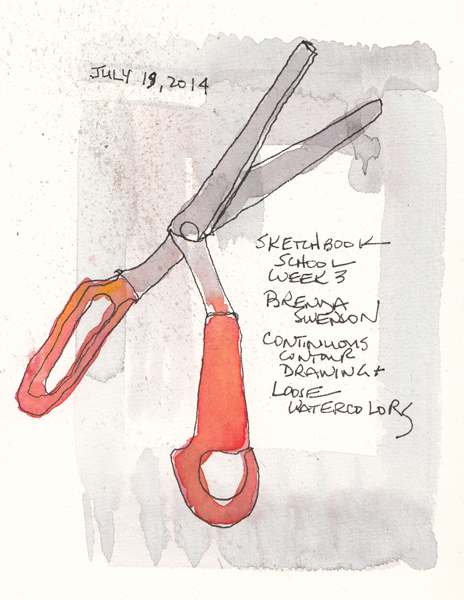 Two Objects - drawn with a black Tombow marker: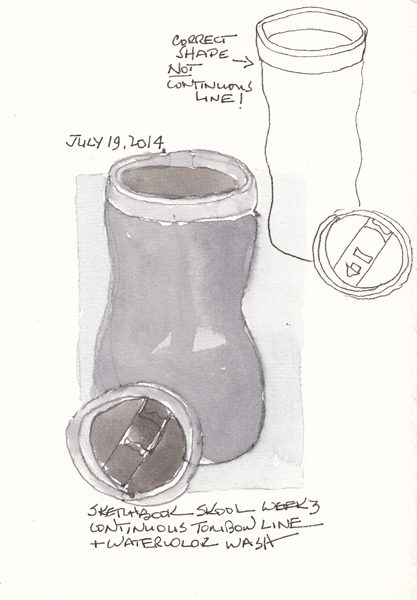 3 objects - drawn with a Burnt Sienna Tombow marker and then painted: This is the best of my continuous line drawings - and my double lines were washed away when I painted it.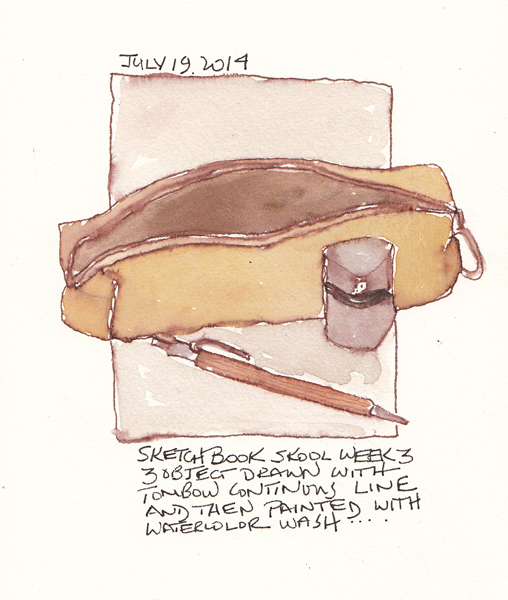 The next day I tried to do the homework again and you will quickly see that I draw more confidently and accurately in my usual style. The smaller painted drawings were done out of frustration with the continuous line contours. I did a quick pencil sketch, added pen, and then painted it in the same amount of time that it took me to go slow and do the continuous line contour drawing.
One Object - Warm Up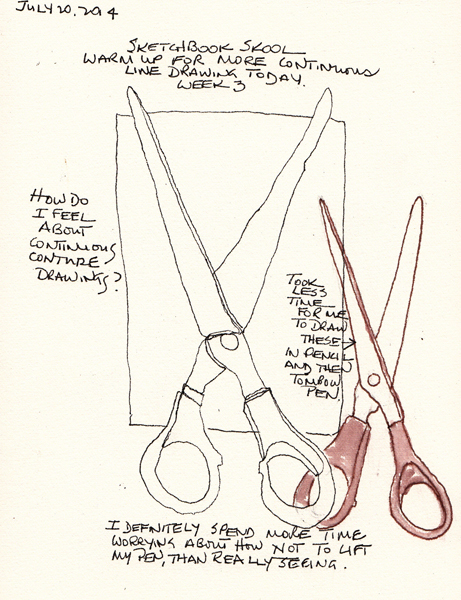 Three Objects: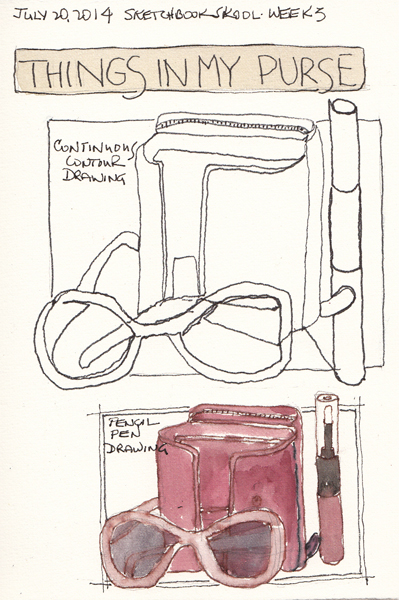 I did my homework in the Conservatory Water Café in Central Park, sitting on the patio with my husband while he did the NY Times crossword puzzles. After the above two pages, I returned to my usual drawing and painting method and sketched the "bar" area of the Café. Who drinks beer and wine at 10AM??