Holiday Weekend
We are at the beach with our children and grandchildren - except for the 3 who are at sleep-away camp. I spent more time organizing drawing and painting for them than I did working in my own sketchbook. This is Zachary and Annabelle who were painting shells that Annabelle found on the beach with me in the early morning.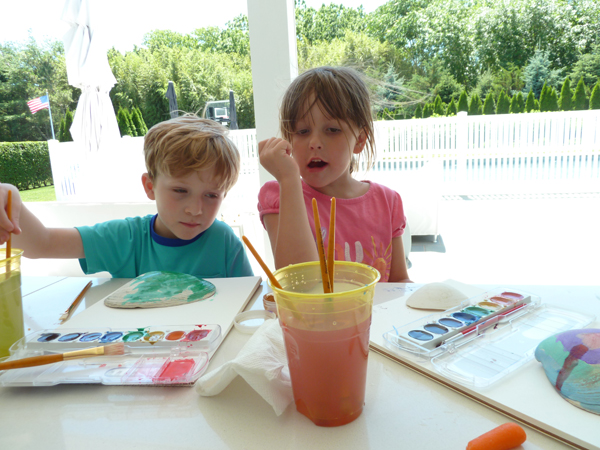 I finished painting the group of birds that we saw at our friends' birdfeeder in Martha's Vineyard at the end of June.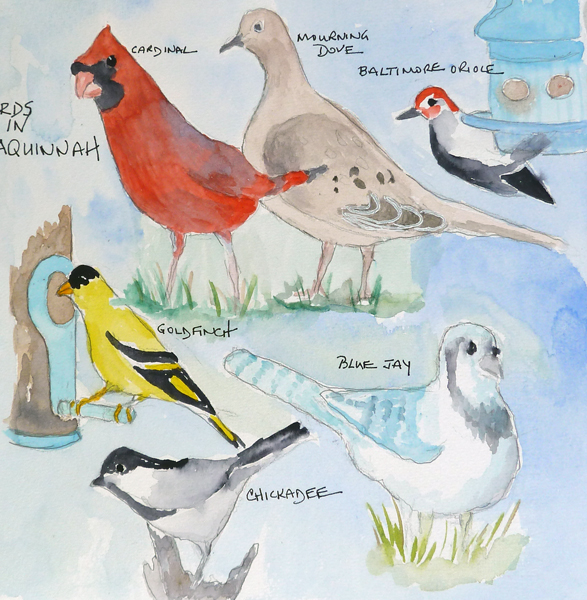 And I painted one very long sea gull feather that we found on a beach walk in the mist and fog.

We are going home tomorrow and then I need to do some catching up!