Beach Vacation - Part 2 - Continued
We just returned from our vacation in Martha's Vineyard. What a beautiful island - especially "up-island" where our friends live. We loved walking on Philbin beach, and one morning I took a series of photos of cormorants sitting on a rock in the water. One of them, posted previously, had them sitting in a row. I wanted them for my sketchbook - and here they are: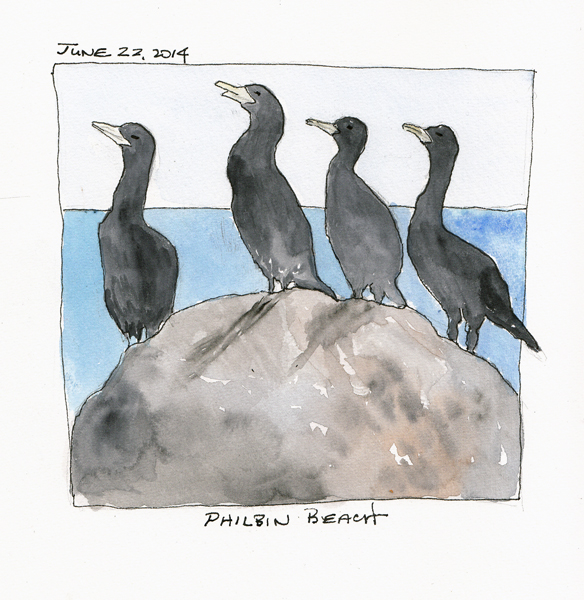 I was amazed at the color of the shells on Red Beach around Menemsha Pond and found this large whelk that was the color of the clay that gives the beach its name. There is even a jingle shell that is permanently attached - which is one of the characteristics of "jingles."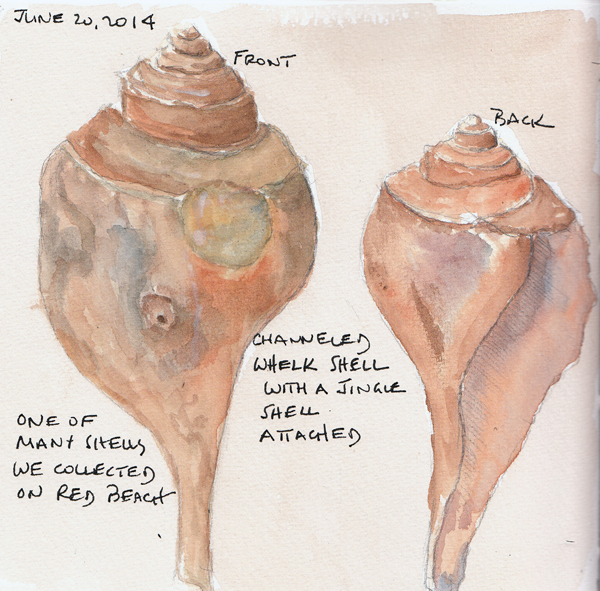 There are 4 lighthouses on the Vineyard and one on Chappaquidick Island. This is the Gayhead Lighthouse that is above Philbin Beach.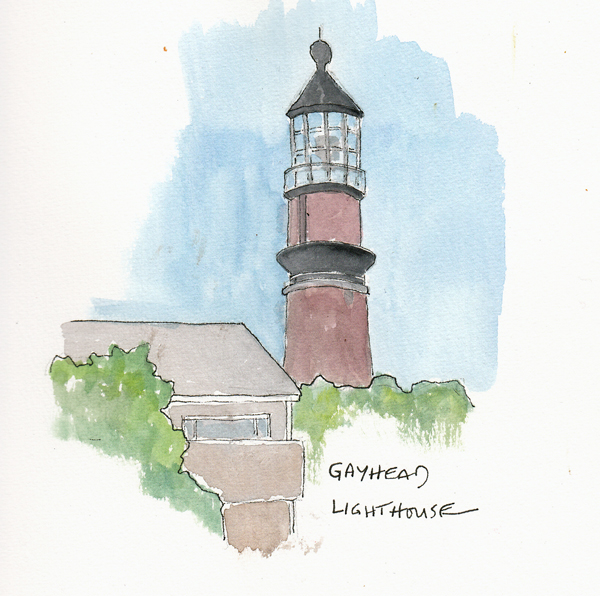 There is a wonderful shadowbox with bugs and a big spider in our friends guest bathroom. I love to sketch bugs from life, even dead ones. So I examined them all and chose this one for my sketchbook.