Back to Figure Drawing
I love drop-in figure drawing at the Society of Illustrators, but missed it for months because of a conflict with my FIT class on Dye Painting Silk. Here are my drawings from last week - it was so good to be back, at least during my Spring Break from my class. All of the drawings were done on 12 X 18" paper and photographed instead of scanned.
For anyone who might be interested in the importance of figure drawing for artists, I recommend the very readable book called The Undressed Art: Why We Draw by Peter Steinhart. I bought it in the Museum Shop at the Metropolitan Museum of Art - and found it to be informative and a wonderful review of the topic.
I recently enrolled for and watched a free Craftsy miniclass called Figure Drawing Atelier by Patricia Watwood and really enjoyed it.
http://www.craftsy.com/class/figure-drawing-atelier/459?_ct=sbqii-sqjuweho-qbb&_ctp=459,1
Two Minute Drawings #1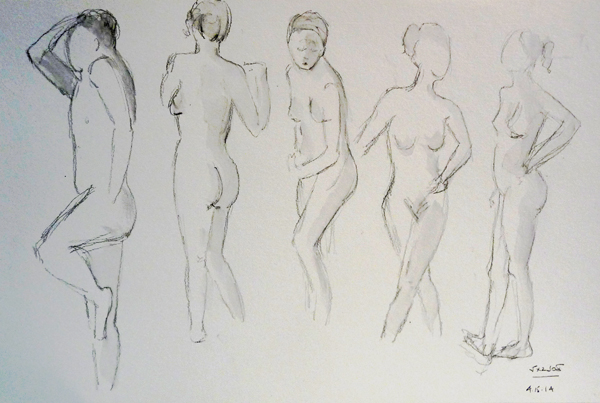 Two Minute Drawings #2: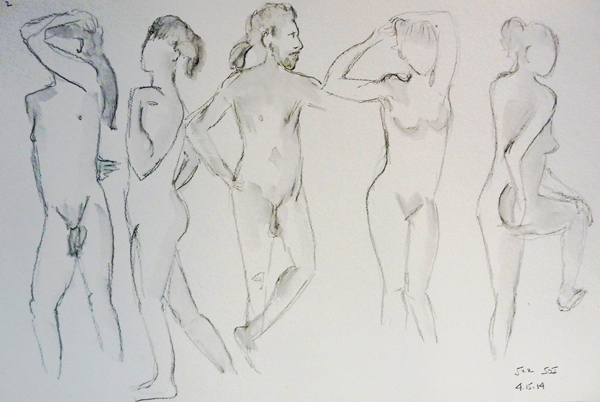 Five Minute Drawings: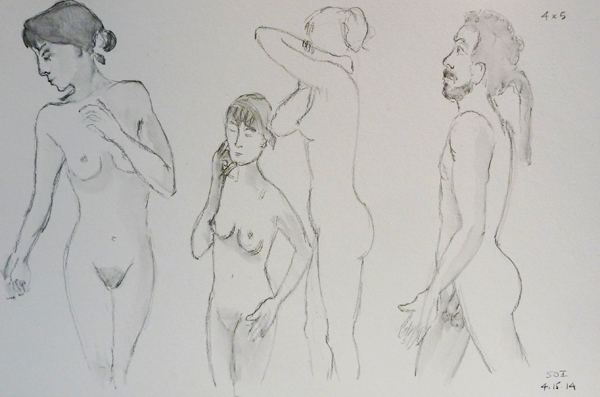 Ten Minute Drawings: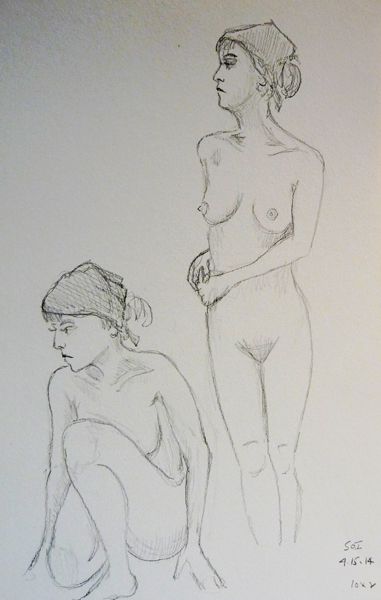 Twenty Minute Drawing: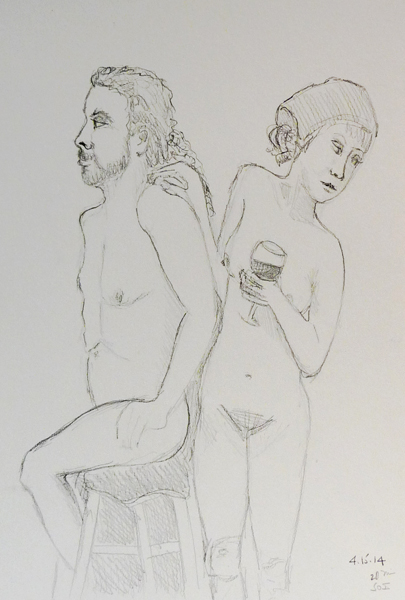 Twenty Minute Drawing: