Picasso and Humpty Dumpty
This morning I went to Christies Auction House for the viewing of the upcoming auction items. It is a great way to see art that is rarely on display since it usually goes from one private owner to another. I went to see the upcoming exhibit of Prints and Multiples, but chose to draw a Picasso ceramic to remember my visit. This is my photo of the 16.5" diameter plate.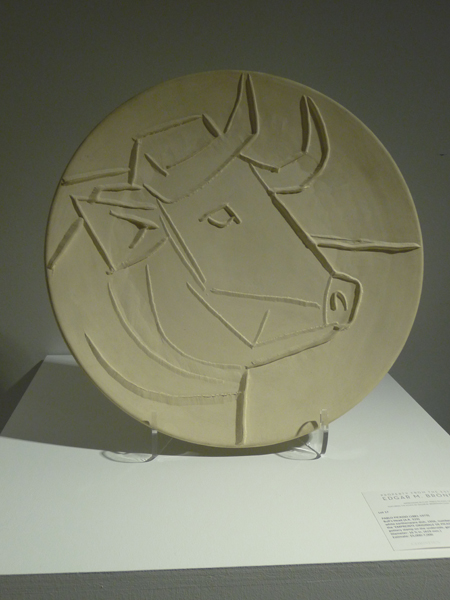 I love the simplicity of Picasso's lines and frequently copy them trying very hard to embed his techniques in my brain. My drawing was done with a Pentel Pocket Brush Pen.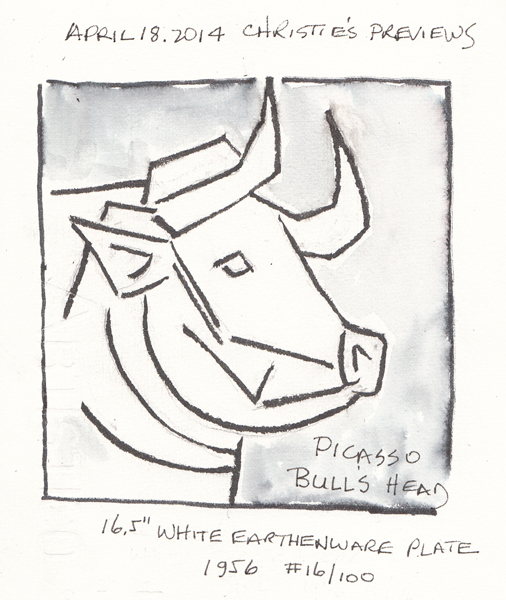 I forgot that there were several hundred artist eggs placed around New York City and found dozens of them displayed around the Rockefeller Center Skating Rink as I walked to Christies. The "Big Easter Egg Hunt" in NYC is sponsored by Faberge, and the artists range from the famous, i.e. Jeff Koons to local public schools. Here is my favorite egg.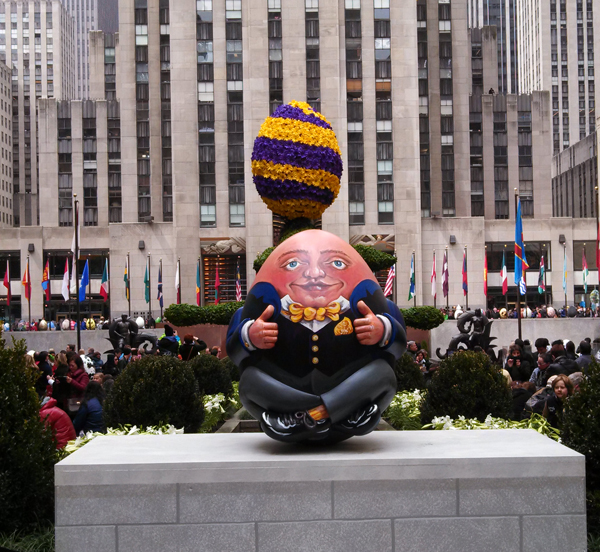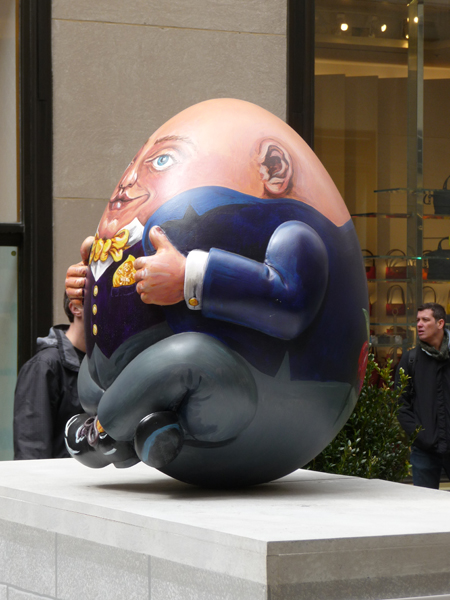 It was done by the Prince's Drawing School and is signed by Prince William and Princess Kate. As I type this, the current auction bid for Humpty Dumpty is $16,000.