Studying Under the Masters - De Felice 1
Kate Thompson, apprentice for Week 8 of this course, selected living artist Francoise DeFelice as her Master Artist. DeFelice was born in Paris, lived in Sicily, and may now live in Britain if her information is up to date. She paints figures using a very ethereal, yet colorful and impressionistic style
I selected a painting called Fleur de Poivoine to copy - one of the few watercolor paintings on her website. Here is the print with a grid that I drew over it, to transfer the drawing to my paper.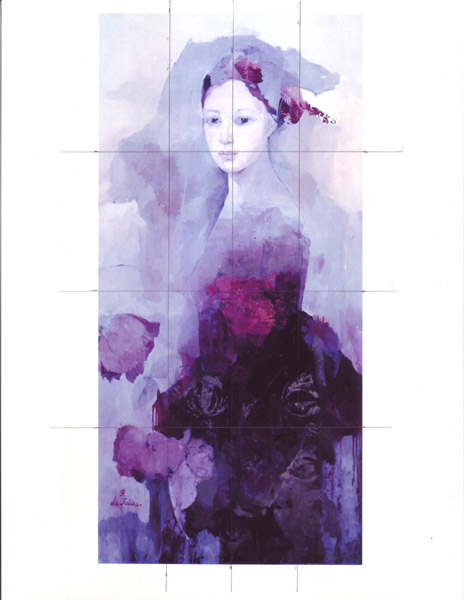 I used Winsor-Newton watercolors and white Titanium gouache - on 10 X 14" Arches 140 lb cold press paper for my copy.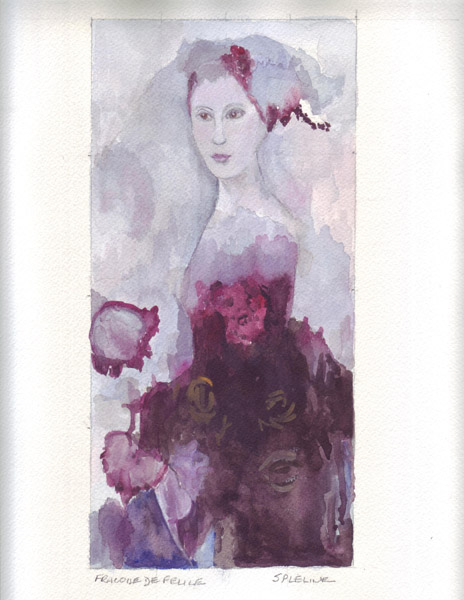 My paper is much too big for my scanner, and since I never work this large, I haven't mastered the technique of scanning without shadows around the edges!
Now I need to create an original composition using some of my figures drawings and techniques that I learned from copying her.
Next Week we will study Edward Hopper - and I have lots that I can learn from him about bright lights and shadows!