Studying Under the Masters - Botticelli 1
This is Week 4 of my online course and I'm still loving it. This week mixed-media artist Jenny Wentworth was apprenticed to Sandro Botticelli. After watching videos about Botticelli, his techniques and paintings, Jenny painting two compositions - one to teach us about egg tempera, and the other using acrylic paints.
I selected the Botticelli that I wanted to copy - A Woman Receiving a Gift From Venus and Three Graces. This was a fresco from Villa Lemmi near Florence and the villa was owned by Giovanni Tornabuoni who was the uncle of Lorenzo Medici. The fresco was discovered in 1873 under a layer of white wash - and was removed, transferred to canvas, and installed in the Louvre. I selected one of the graces for my painting.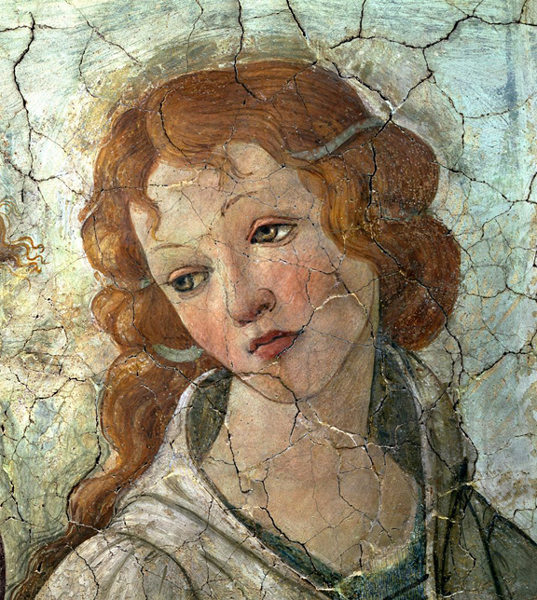 Here is my copy of the original - without the cracks in the fresco.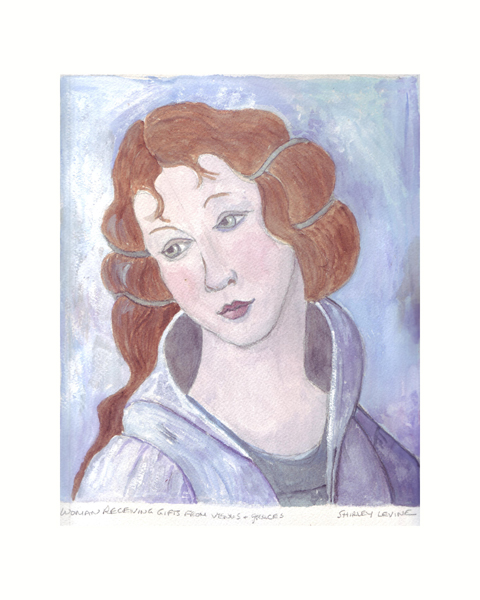 This is a watercolor, in which I added Titanium white gouache to do the textured painting in the background and on her robe. I'd never used this technique, but loved the different quality of the opaque-watercolor tinted gouache. The face and hair were painted with watercolor, without added gouache. I used 10 X 14" Arches 140 lb Cold Press paper, Winsor-Newton watercolors, and Schminke Titanium White Gouache.
We are encouraged to take periodic photos of our painting, in progress, but I regularly forget. This time I forgot to take a photo of the drawing, but then took a few intermediate photos with my cell phone.
Stage 1 - After painting the background and robe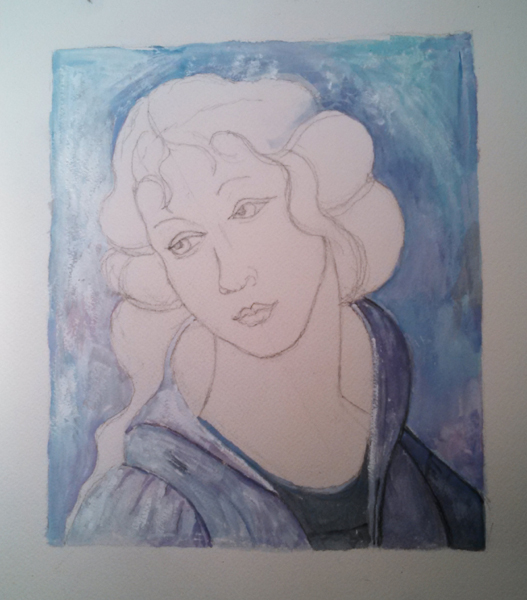 Stage 2 - After adding an underpainting for her hair with yellow ochre.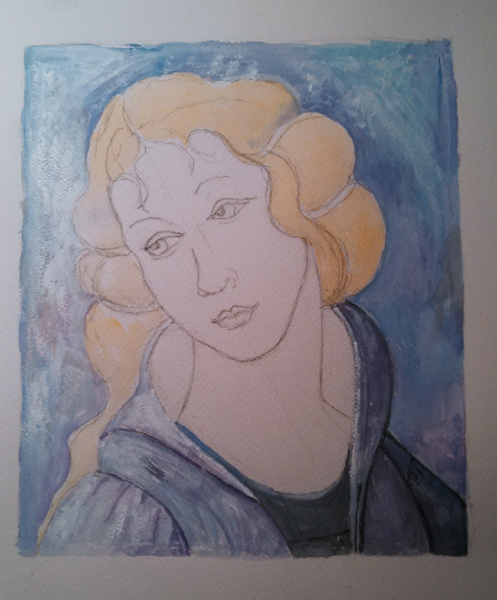 Stage 3 - After painting the face, neck and underpainting the inside of the robe color.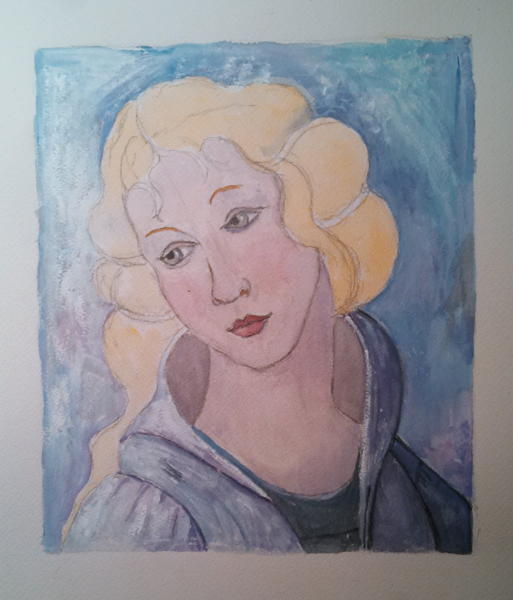 Next I need to watch more videos and then do my own composition in the style of Botticelli.