Studying Under the Masters - Matisse Copy
Class members are expected to copy an original Matisse painting in order to learn the characteristics of his style by doing it. I watched Jeanne Oliver paint her original Matisse on videos and then chose "Woman in a Purple Coat" from 1937 for my painting. I loved seeing that purple coat in the 2005 Metropolitan Museum of Art Matisse exhibit and there are at least 3 Matisse paintings of models in that coat on Google Images. Since I paint with watercolors and have little interest in painting with acrylics at this time, I started with light colors and slowly built up to the dark ones. I wasn't entirely sure that I could make such a huge transition, and my inner critic told me I was crazy to try using watercolors. I took 2 photographs during the paintings and one of the final.
Here is the drawing and some paint added (Fabriano Artistico 140 lb hot press paper and Winsor Newton watercolors).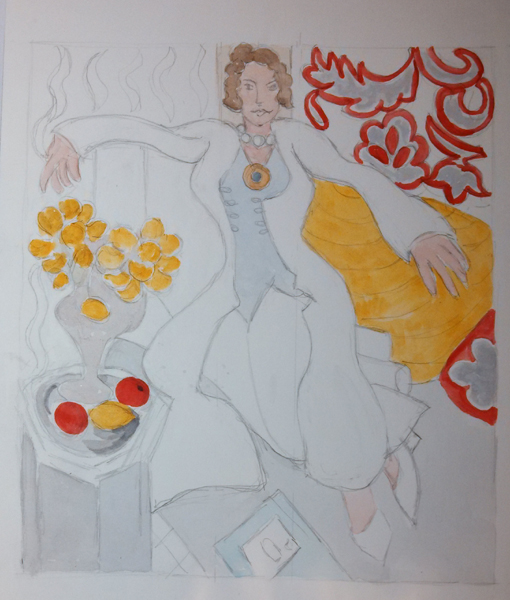 Here is my work in progress at the end of last evening - out of focus, but can't go back!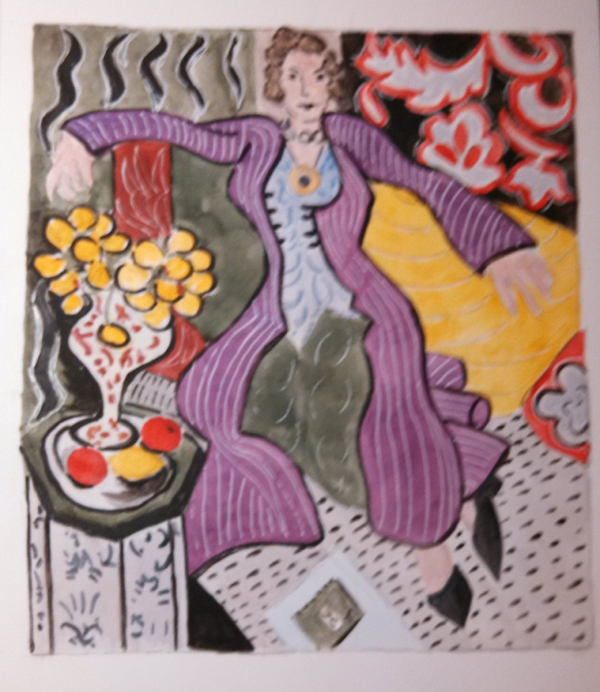 This morning I needed to tweak a few areas, especially the upper left corner, but I decided that I learned as much as I needed and it was time to move on to an original painting using style elements that I learned from Matisse.
This painting is on 9 X 12 paper which is larger than I work in watercolor - so I was out of my comfort zone for sure.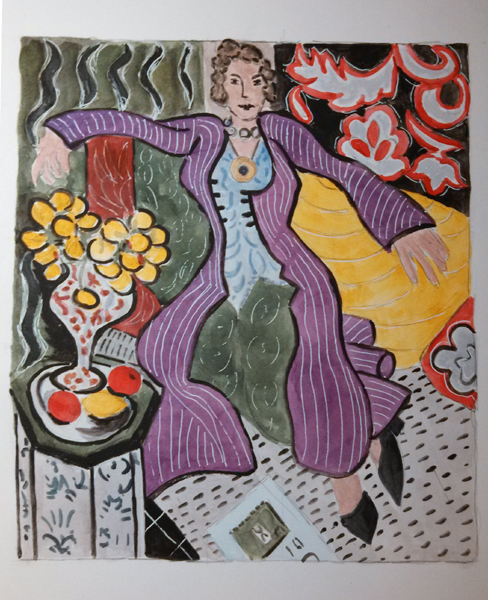 On Monday we begin a week of study with Junelle Jacobsen on on Antonio Gaudi. I know his architecture from photos, but nothing else, so this should be a steep learning curve for me.