Our Visit to Washington DC
We spent a long weekend in Washington DC visiting our son, his wife, and two children. When they moved to DC, I started a "Washington DC Travel Sketchbook" and used it to record events of our visits. I finally finished one sketchbook and this time brought Volume 2 - a Moleskine Watercolor book. Here is my 5 year old grandaughter Annabelle helping me finish the title page.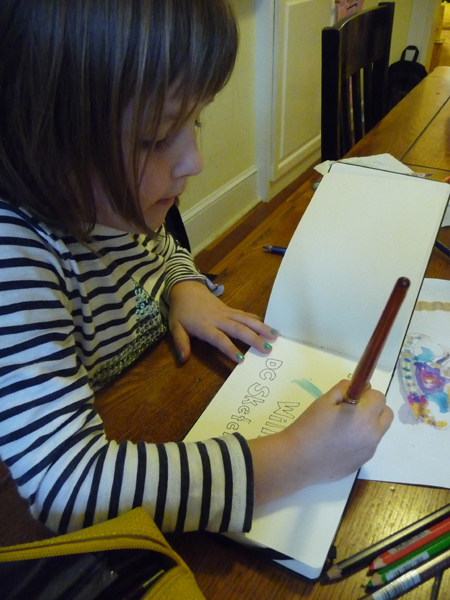 She loves to draw and paint. Together we spent hours drawing and painting at the table and then at the National Museum of the American Indian.
One of Annabelle's Nutcrackers, a memento of the ballet this year.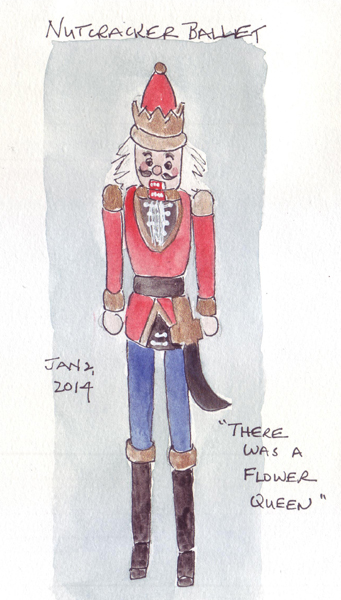 Two year old William in his Santa hat. We used a new set of Prang glitter paints for his hat and shirt. Annabelle loved the glitter.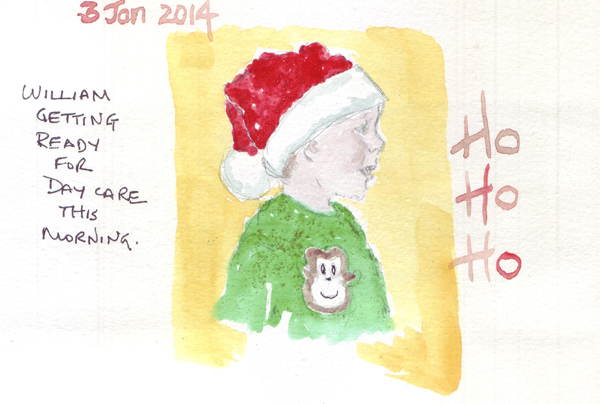 I loved this painting at the American Indian Museum - Maidu Creation Story by John Fonseca (2000).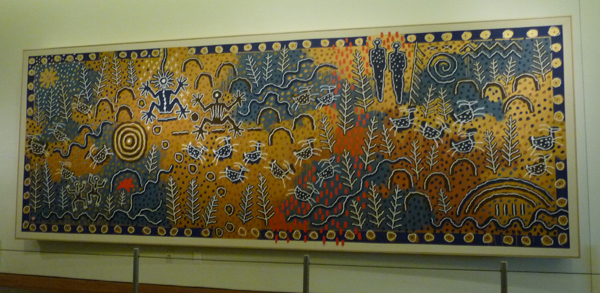 Here are several of the images I sketched from the painting while Annabelle was painting a rainbow.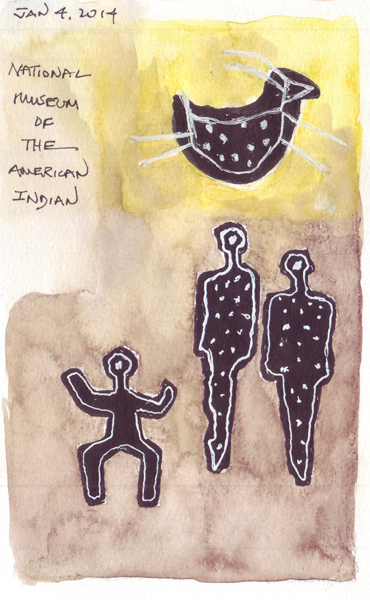 William has a favorite little stuffed Elmo and several days before we arrived he ate the black felt pupils off the eyes! I brought black embroidery thread and stitched new pupils making William very gleeful.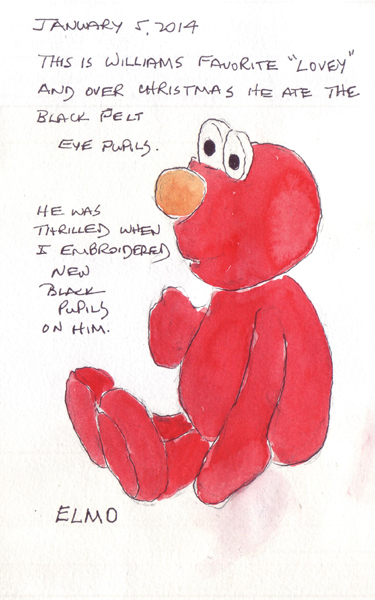 I am hoping that these sketchbooks - and our shared time painting - will create wonderful memories for our grandchildren. Already Annabelle loves looking at the first volume and identifying the paintings.