Obsessed with Sea Gulls
I love watching the sea gulls during our beach walks, and take lots of photos to document their size, coloration, and movements during take-off and landing. This sea gull was drawn on the first page of my summer beach sketchbook. Wish I knew why some birds have that red spot on their beak.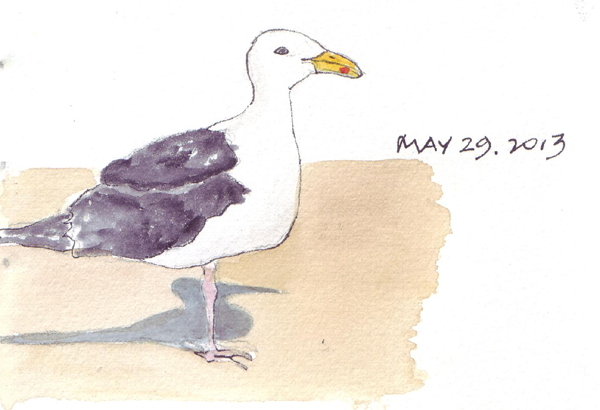 These are gulls photographed during our last visit to the beach for this year, and all were drawn and painted from photos that I took during takeoff and landing. I love to watch them run on the sand for a few feet before lifting off - and then gliding in after one big circular path over the surf.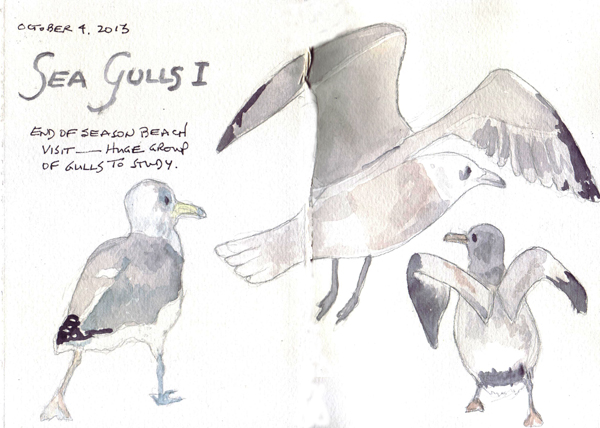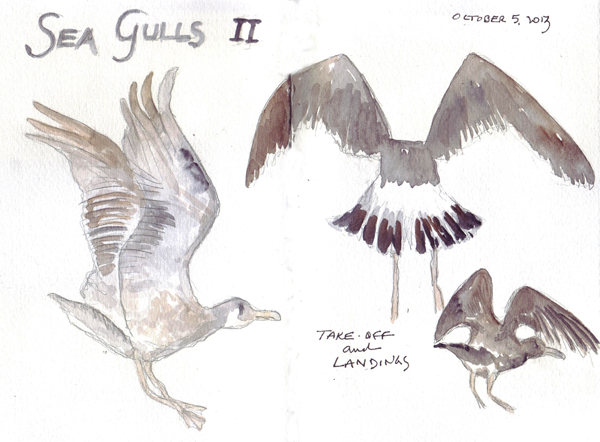 Good bye sea gulls until next summer!