FIT Figure Drawing Class
Last night was my 6th figure drawing I class at FIT. I was very apprehensive about taking a class, but I'm really enjoying the structure and challenges. We spent the first 3 weeks doing contour drawings of models - with anatomical review and examples of figures drawn by Egon Schiele, Gustav Klimt. I've posted some of those drawings in the last month.
In classes 4-6 we began shading. My two drawings of the young female model from Class 4 were also posted previously. At the end of the 4th class our homework was to draw 5 hands (with #5 holding something) and 2 feet. As much as I was enjoying taking this class for fun, I was also thrilled with my grade of A on this assignment!
These are my husband's hands and my feet.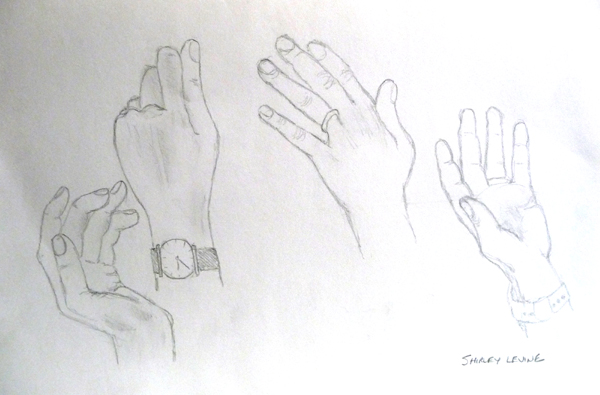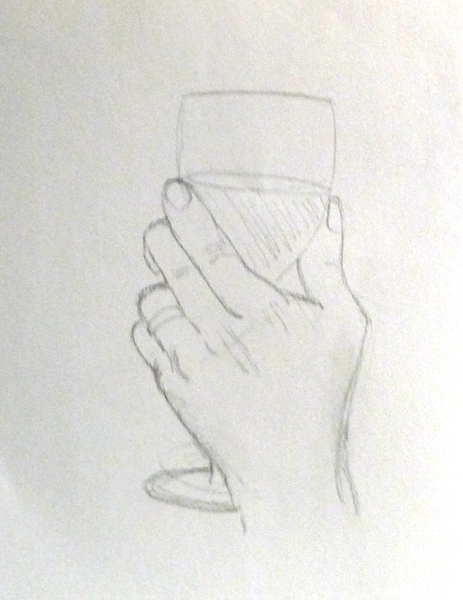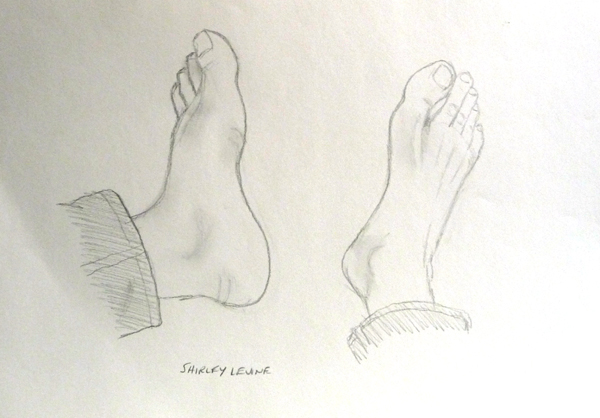 In Class 5 we did a portrait on toned paper (which was handed in at the end of the class). But I do have the warm up exercise in which the model changed head direction every 5 minutes. We looked at Holbein portraits as wonderful examples.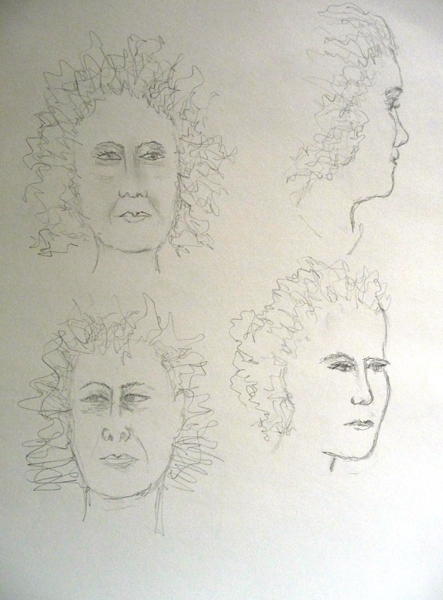 Last night was my 6th class, and we continued shading - reviewing the beautiful drawings of Kathe Kollwitz and Peter Paul Rubens. This is one of the long poses (20 min) that I did.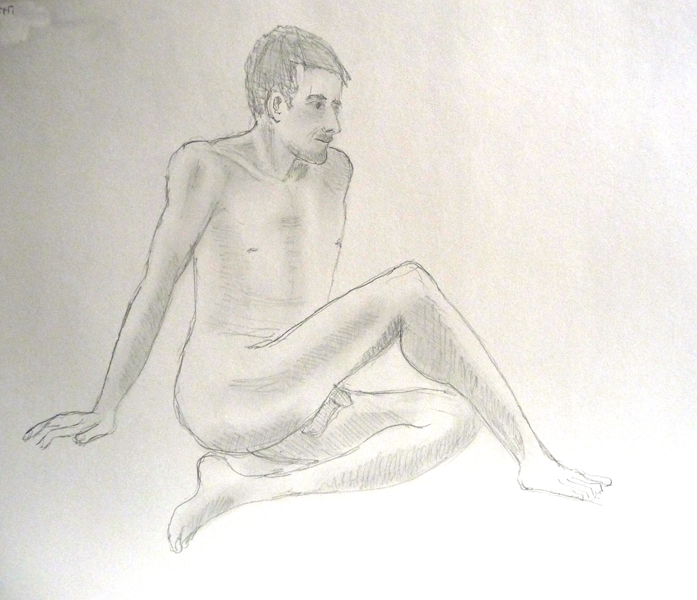 I'm still using a 9B graphite pencil on 18 X 24" paper and only flirting with charcoal in a few fast sketches. Still hate the mess!! Our homework assignment for next week is a self-portrait on 18 x 24" gray-toned paper. Yikes!