Flexagons
I saw this book structure in several of Alisa Golden's bookbinding books and decided that I would learn how to make them as my September Challenge. The first one was made by Arthur Stone, a Princeton Math Graduate student and through the years math geniuses added to these geometric book types. See a brief history here.
I started with a simple Square Flexagon and had a little confusion about how to "open" the pages. I made it from an 81/2" square and when folded it opens into 4 four inch pages.
If I close my pages, and rotate the square clockwise, the next page continues my story. Just to test it, I made a little book on using primary colors to make secondary colors. Here are the 4 pages that open from my 4" square. I'm going to take it to my grandchildren this weekend and play some more!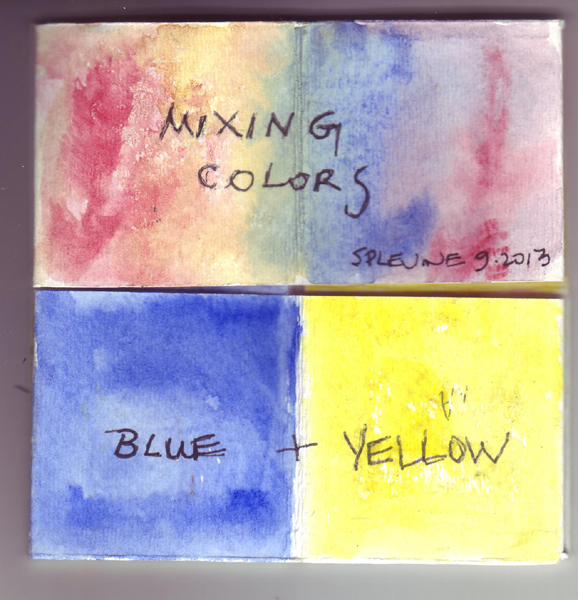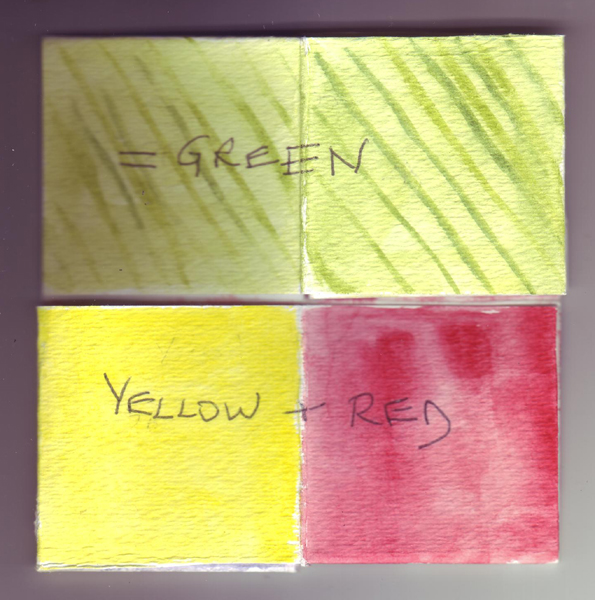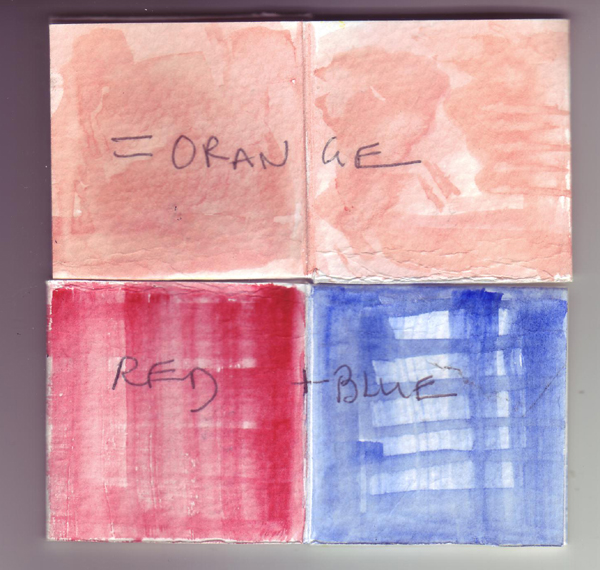 My instructions from Alisa Golden made a flexagon with 4 Pages - or sides. Here is a video I found that is the same square flexagon with 6 Pages - or sides.
Here are two YouTube videos about Trihexa and Hexahexa Flexagons. These are the toys of mathematicians! I plan to try 3 more flexagon structures and will add more information when I do. The challenge, however, is developing these books as artists' books by adding words and drawings.