Beach Weekend Sketchbook Pages
There is very little time to sketch when surrounded by 8 adults and 8 children (11 mos to 10 years). But I combined some activities and made enough paintings to remember a wonderful weekend.
The first morning I sat with my older grandchildren while they were working on summer homework projects and sketched their favorite shoes. I sketched Henry's new shoes, but ran out of time to paint it.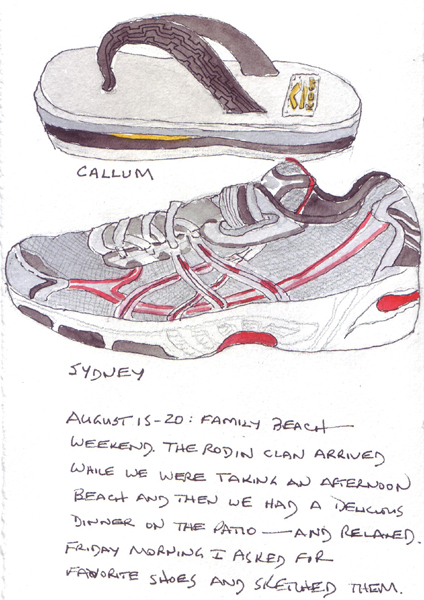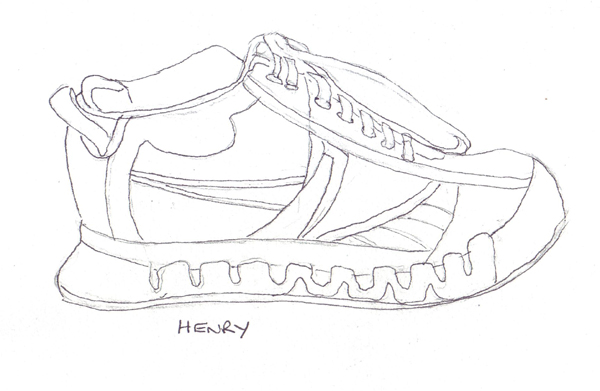 One afternoon I was watching my 11 month old grandson, and didn't want to put him down for a nap if he cried hysterically and woke his 20 month old cousin, So I put him in his comfortable stroller and walked him around the neighborhood so he could fall asleep quietly. I sketched his really cute, really small crocs and then picked one wild flower and two petal clusters from a hydrangea in order to see if I could reproduce the beautiful colors.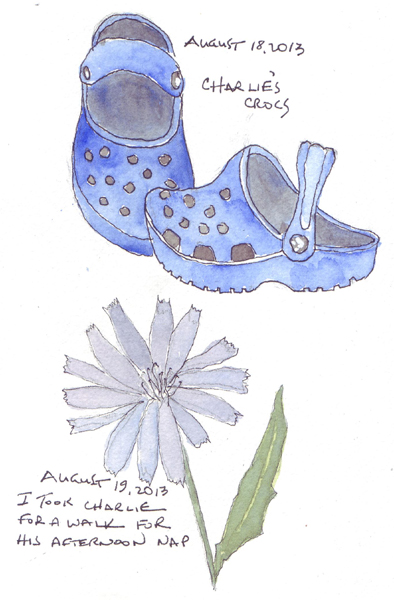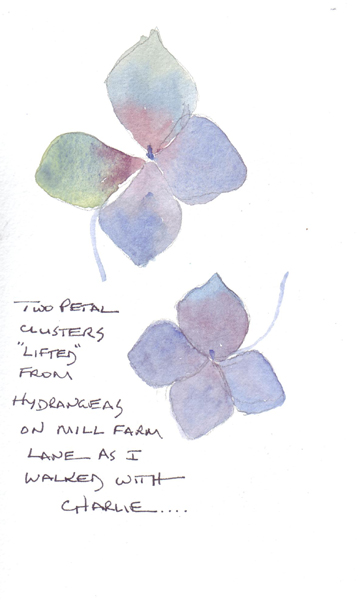 I brought sun print paper with me for the children to try. They all learned about selecting flat objects to put on their paper and each produced a nice little print. Five year old Annabelle asked us to take her on our 2 mile early morning beach walk the next morning and we collected some clam shells and sea gull feathers. In general, shells were really hard to find during our daily walks. But I decided that I wanted to see a sun print from a small feather and here it is.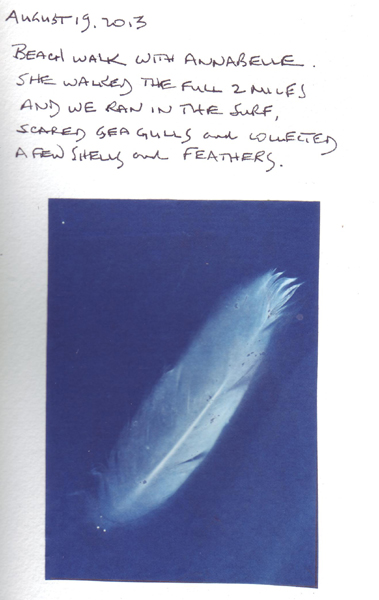 I have a few more half-finished pages - and hopefully can finish them before the summer is over.