Charlie and Paul Klee
I finished painting the sketchbook page I did in honor of Charlie's 3 day visit. More details are in the previous blog post.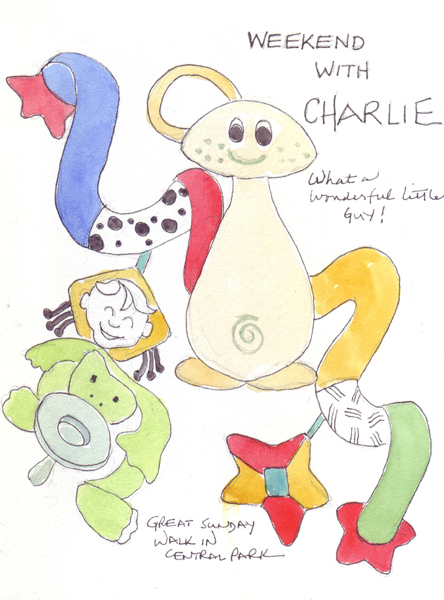 Today I walked to 3 galleries to see their current exhibits and quickly sketched a few details from one of Paul Klee's Bauhaus prints. The lady in profile captured my attention as soon as I saw the print and I had to return to sketch her quickly with my dreaded Pentel Pocket Brush Pen! The print was from 1925 and it was in one of 3 exhibits that I really enjoyed.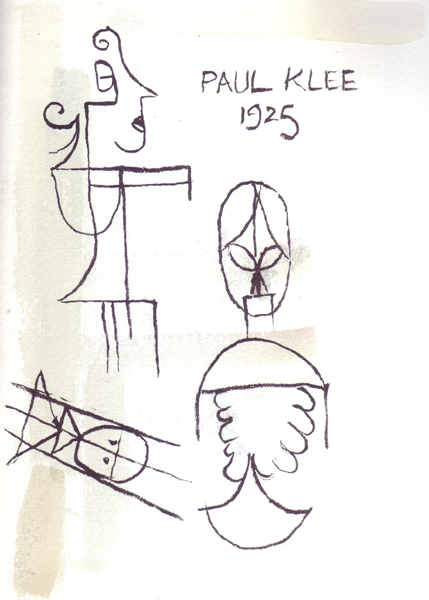 These were the exhibits - all within 10 blocks of each other on the Upper Eastside of Manhattan:
Paul Klee - The Bauhaus Years at the Dickinson Gallery. 19 E. 66th St from May 3-June 14, 2013
Munch and German Expressionism at David Tunick, Inc. 19 E. 66th St. from May 7 - May 20, 2013
George Grosz (Watercolor Paintings) at Soufer Gallery. 1015 Madison Ave from April 23- June 14, 2013.