April Bookbinding Project
I am exploring a different classic bookbinding structure each month in 2013. My coptic, long stitch, and flag books can be seen here.
This month I made two accordion books using paste papers for the covers. They measure approximately 5.5 X 7.5" and have two different kinds of paper for the concertina. The first one I made has an 80 lb paper and the second one has 140 lb watercolor paper.
These Are the Front Covers: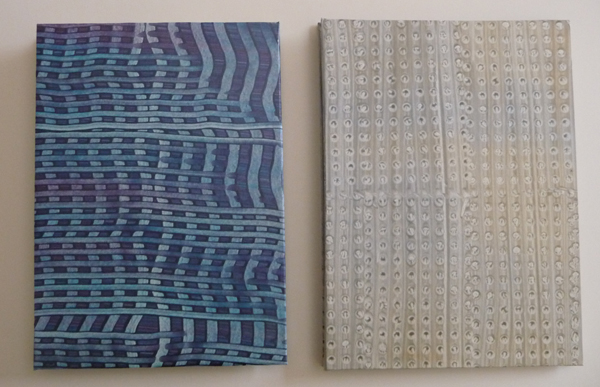 I typed out notes about accordion books and the methods that I used - and collaged them in Book 1. Here you can see 6 pages of notes.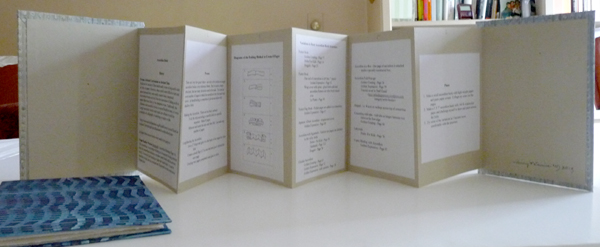 And here are several pages that I included regarding my methods.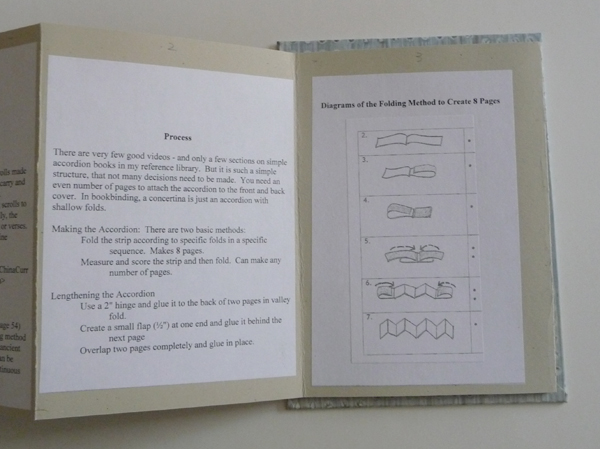 This month I am going to make portfolios. Although I usually draw and paint in handmade watercolor sketchbooks, I do have some loose paintings and would love portfolios in sizes that will be perfect for them.