Happy Holidays from New York City
Rockefeller Center, the Huge Christmas tree, and the Skating Rink are all a central part of Holiday celebrations in our city. Each year, scouts travel by light plane around NY, NJ, and CT looking for the perfect tree, hoping the owners will agree to part with it. It is always HUGE!
My husband and I walked down 5th Ave last week to Rockefeller Center to enjoy the tree in the dark. Here is a photo approaching it from 51st St. It is hard to imagine the size from this distance.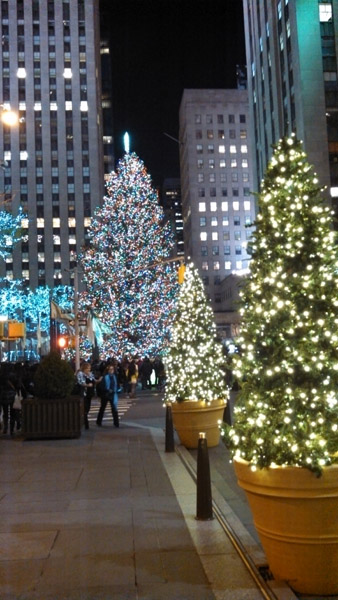 Here is a closeup. Look at the size of the people that are standing around the base.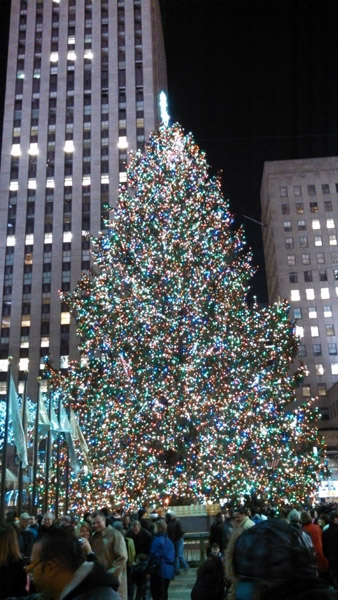 Here it is above the Skating Rink. It can be seen easily looking down the pathway of angels from 5th Avenue.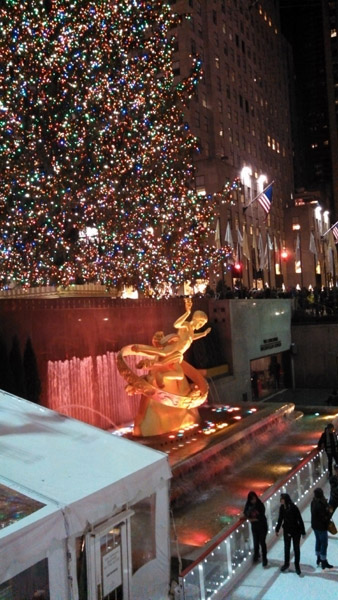 There are also life size toy soldiers that are placed in the garden down both sides of the walls above the skating rink. I frequently sketch and paint them. Here is 2007, 2008, and 2012.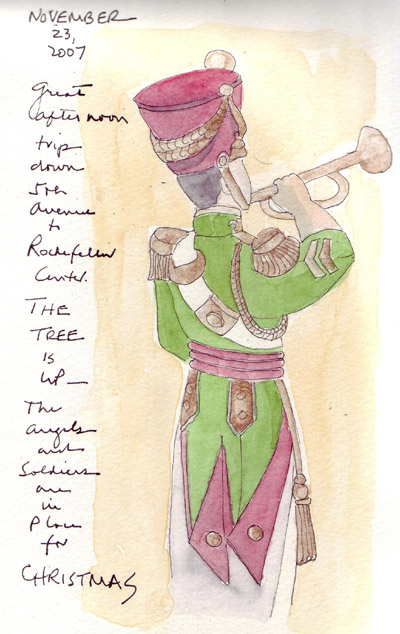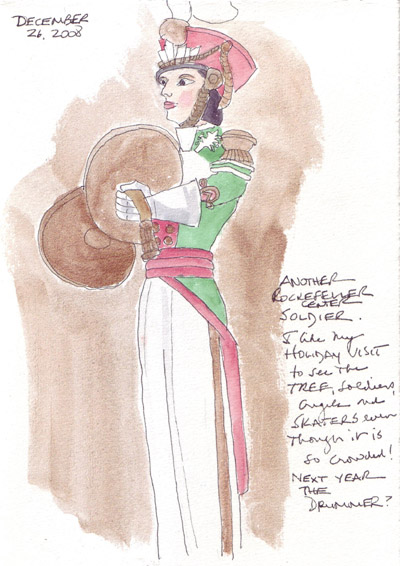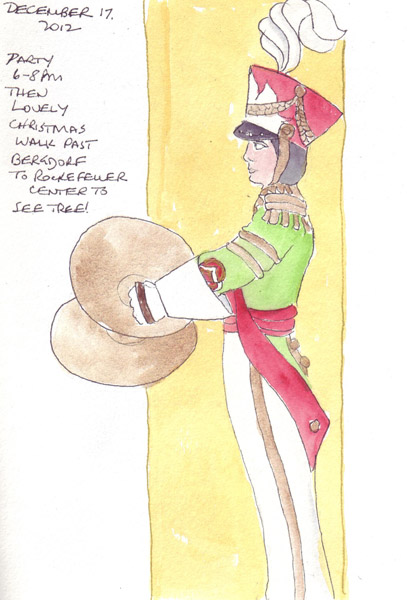 I wish all of you happy holidays with your family and friends. All three of our children will be here with their families and hopefully we'll get a first group photo of our 8 grandchildren (ages 3 mos-9 years). Thank you for visiting my blog and keeping me enthused about sketchbook art, bookbinding, and sharing ideas. May we all have a fun, creative, and artistic 2013.