Christmas Weekend
This is the year when our DC children/grandchildren join us for Christmas weekend. On Sunday I took Annabelle and Sydney to the New York City Ballet Nutcracker. It was 4 year old Annabelle's first time and Sydney's 4th!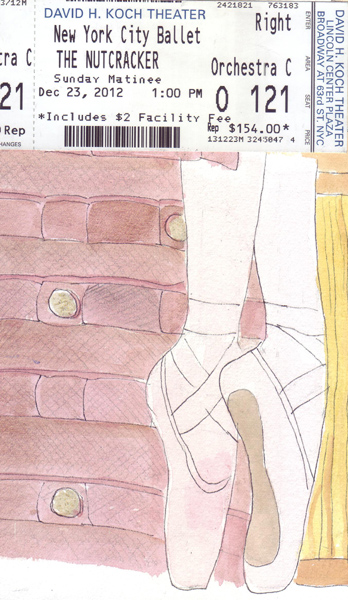 Sunday evening my husband and I made dinner for all 16 of us and we continued our family tradition by giving our presents to the children on Christmas Eve. Here are the 7 children's gift bags and 8 stockings packed and ready.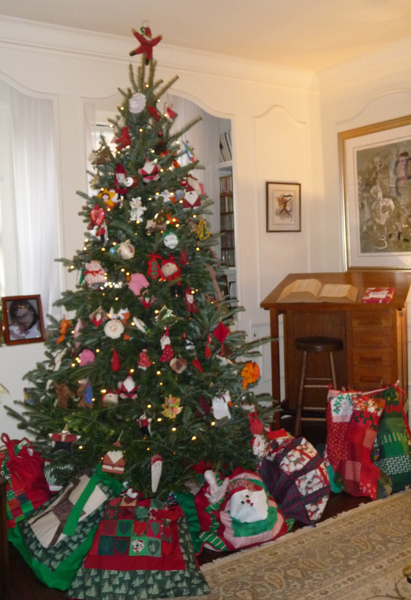 And our 8 grandchildren as they headed off to watch a movie.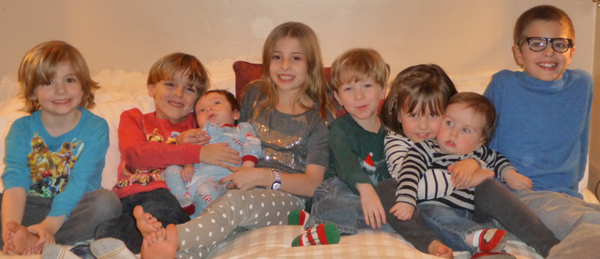 Yesterday our daughter made Christmas dinner at her apartment and we again were 8 adults and 8 children. Zachary, Annabelle, Sydney and I spent time painting Santas in the afternoon. My Santa was drawn from a photo that Sydney and I took last week at Rockefeller Center - of the skating Santa.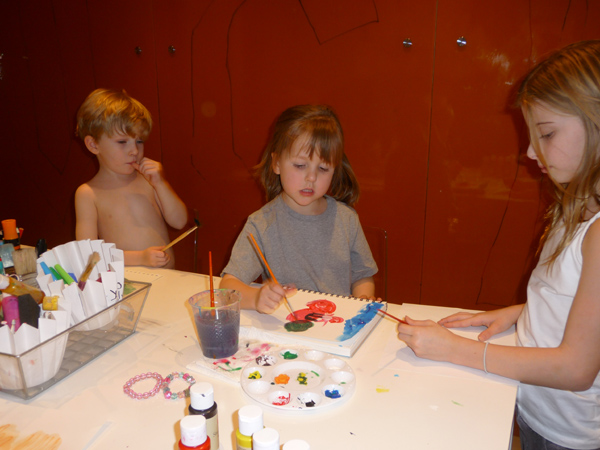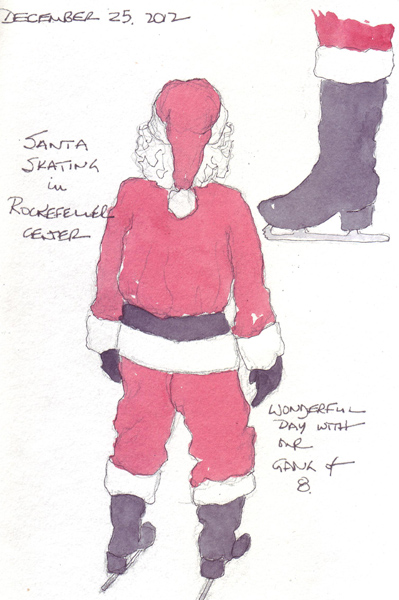 Hope everyone is having a happy holiday.