My Sketchcrawl With Annabelle
Our son Jason, his wife Shannon, Annabelle (4 yrs old) and William (10 months), visited us from Washington DC over the Veteran's Day holiday.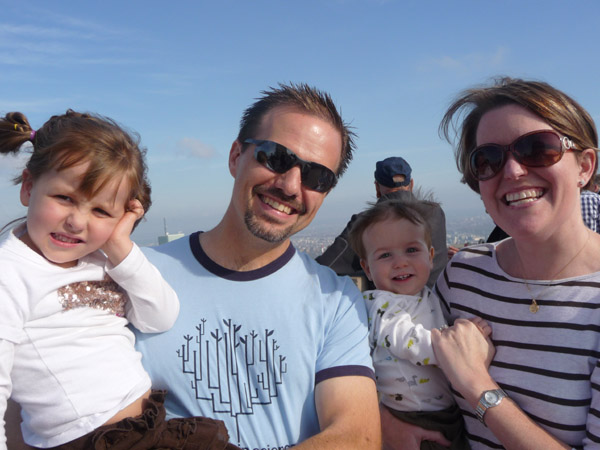 On Monday I invited Annabelle to the Museum of Modern Art (MoMA) to listen to the Children's audio guide on select paintings. Here she is listening to wonderful information about Picasso's Three Musicians.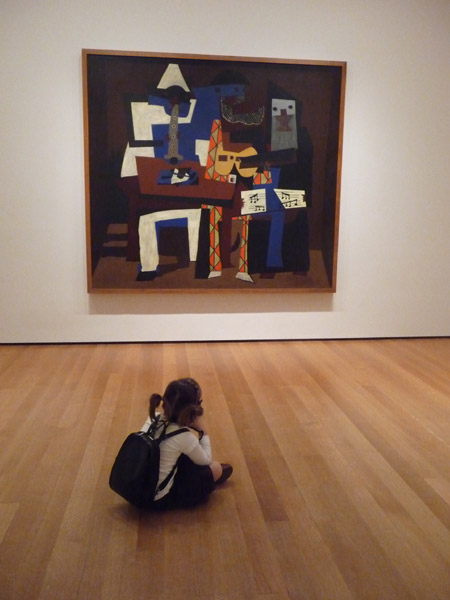 She very quickly decided that she NEEDED to sketch, instead of listening to more commentary.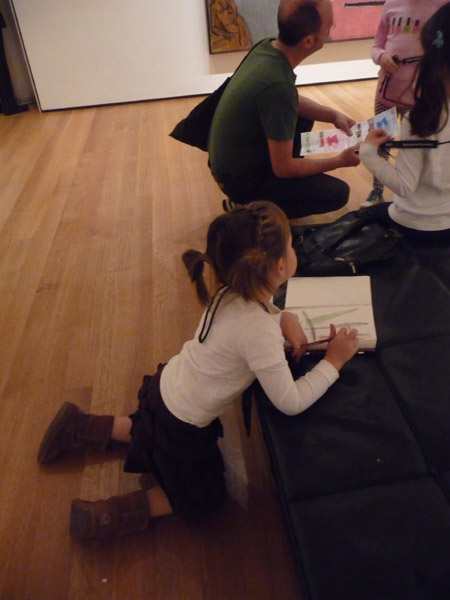 I sketched with her and added paint at home. These are 3 detail images from Rousseau and Matisse.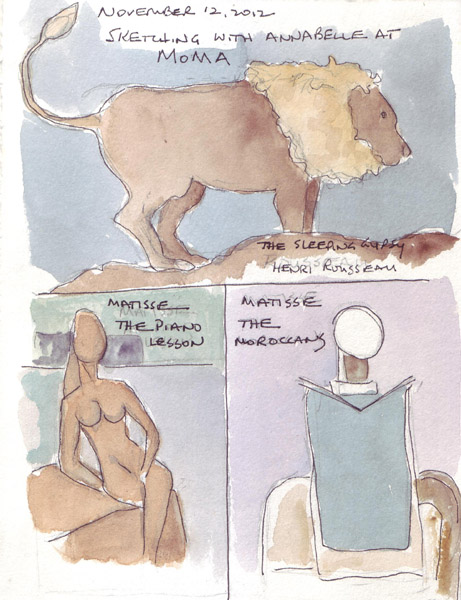 I had a great deal of difficulty getting her to leave the museum to meet her family and Grandpa for lunch, and then we all went to the Top of the Rock. NOTE: Scroll all the way to the right on this link and you'll feel like you are there!
She had lots of questions about skyscrapers the day before and wanted to go "high" to see them. It was my first visit there and it is FABULOUS. Although you aren't quite as high as in the Empire State Building, there are 3 levels for viewing and high clear walls from bottom to top, so even the smallest children can see well.
This is my photo looking north, over Central Park.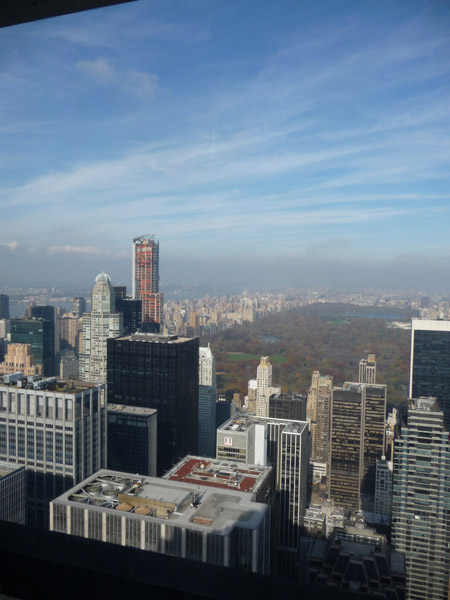 After we visited all 3 levels, and looked in all 4 directions - taking lots of photos - Annabelle wanted to continue sketching.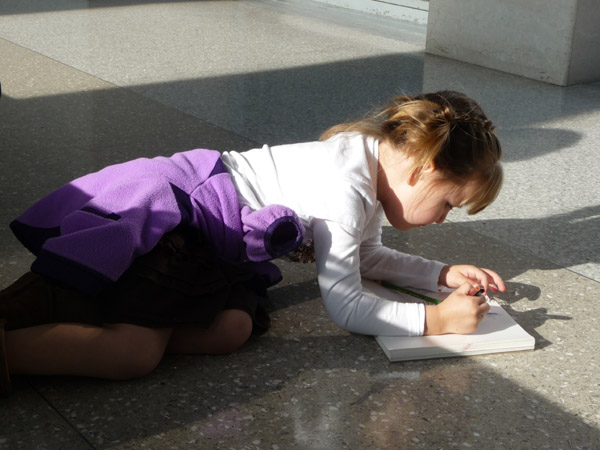 I did a quick sketch of the barrier at the bottom of the clear wall, the Empire State Building, and the skyscrapers in the Financial District looking south. I sat on a bench while sketching and therefore the decorative barrier right at the bottom of the clear barriers looks bigger and the amount of the building I could see looked smaller. I painted it at home.