Beach Weekend
We spent the weekend at the beach with our daughter and her family. The children are there during August, so we love visiting in order to see them. My husband and I walk 2 miles on the beach each morning and Sydney joined us on one of the days. She has wonderful energy and last appeared on this blog after her 8k Firecracker run.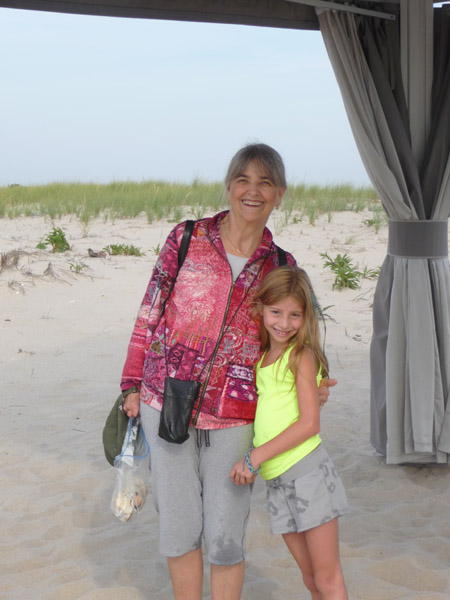 I took lots of photos of her running in the surf and painted this sketchbook page from a photo.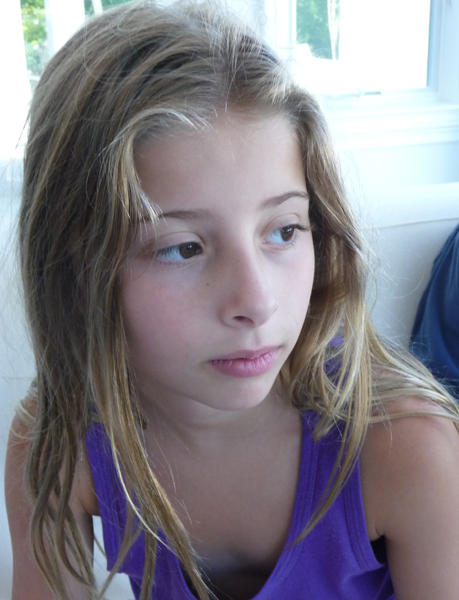 The next day I set up a beach still life (weathered plywood, gull feather, pine cone) + some hydrangea petals to add color.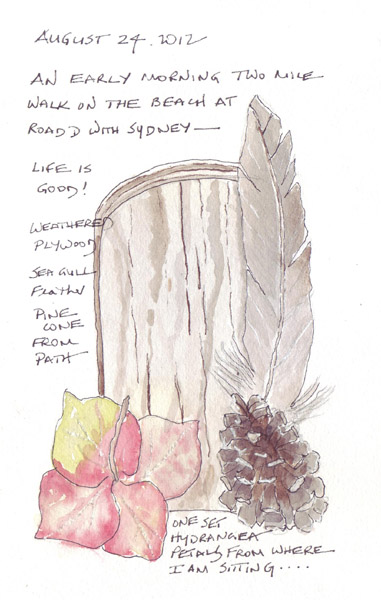 All of our New York grandchildren will spend next weekend with us in the City and then start school . Summer is officially over!