More from the Beach - 2012
We are still at the beach, so these sketchbook pages were photographed, not scanned.
Clam Bar in Amagansett- We took a ride out to Montauk, the tip of the South Fork of Long Island, one afternoon, and stopped at a roadside clam bar for a snack on the way back.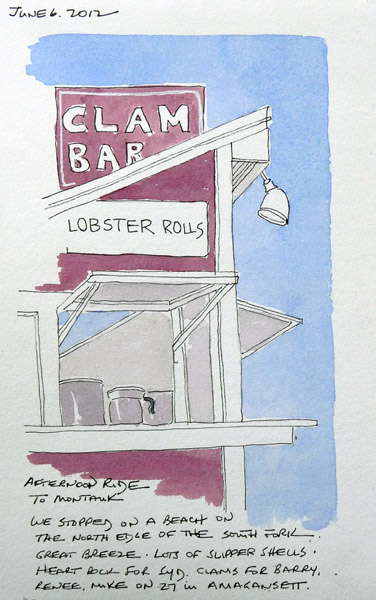 A 2 pound lobster, before he was boiled for dinner. He was frisky, so this was a very fast sketch!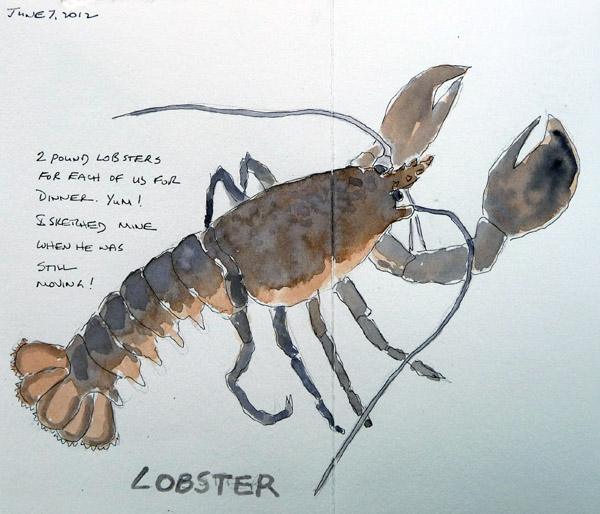 I found two different varieties of whelk shells on the beach yesterday, and had to add them to my Southampton beach collection.