Venice Sketchbook - Part 3
In Part 1 I included sketches done from our apartment window. In Part 2, there were fast sketches when I was stopped in front of a beautiful scene.
I also sketched while walking, one small image after another, on the same page. But I have to get out my sketchbook at the beginning of one of these walks and begin immediately, or I forget.
The Rialto Fish Market at 7AM - where we wandered and bought fish and vegetables for dinner.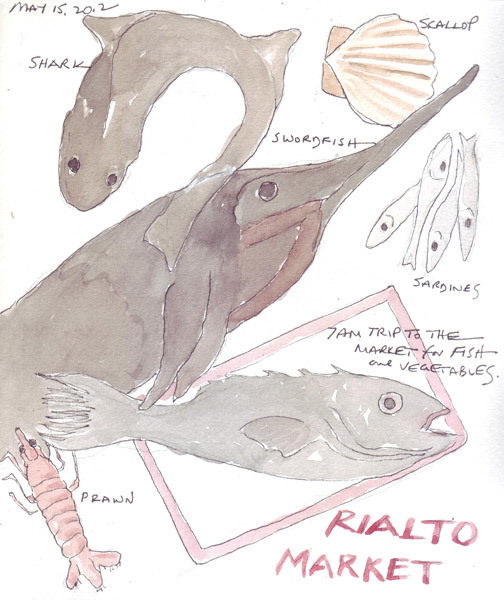 The Gustav Klimt exhibit at Museo Correr - I LOVE his random designs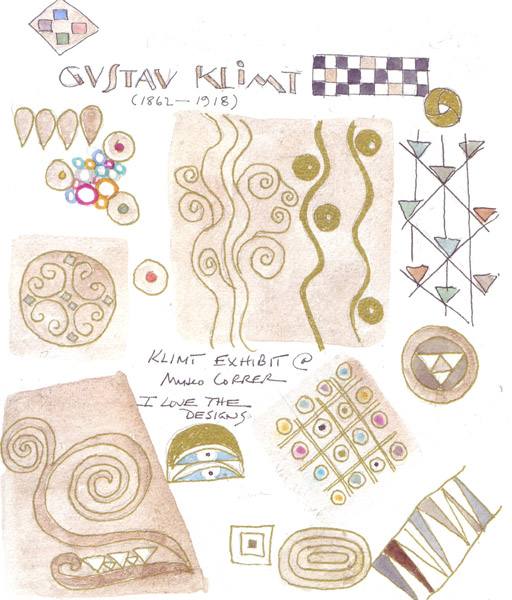 a Visit to Museo Storico Navale